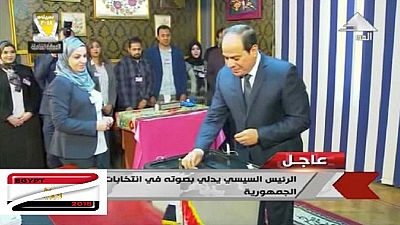 Polling stations nationwide started sorting and counting ballots late Wednesday with Sisi taking an early commanding lead in the race.
Local media called it a landslide victory for Sisi in in polling stations across Egypt, excluding several stations in Cairo and Giza.
The preliminary results of the first round of the election was scheduled for Thursday March 29, where decisions on appeals submitted by candidates, if any, will be made.
The final results of the first round will be announced on April 2.