Parliament of Uganda has sworn in the legislator for Arua Municipality, Kassiano Wadri, whose campaigns sparked off violent confrontations between opposition supporters and the president's security officers two weeks ago.
Wadri, who was subsequently charged with treason, along with several other legislators and political activists, took oath before the deputy speaker of parliament, Jacob Oulanyah.
New Arua Municipality MP, Kassiano Wadri, takes oath before Deputy Speaker, JacobOulanyah today. Wadri replaces Ibrahim Abiriga, who was killed in June Jadwong ubctvuganda ntvuganda nbstv LOP_UGANDA pic.twitter.com/uuSLxfSPOE

— Parliament of Uganda (@Parliament_Ug) August 29, 2018
Meanwhile, local media in Uganda are reporting that president Kaguta Museveni told legislators from the ruling party that their colleagues Robert Kyagulanyi a.k.a. Bobi Wine and Francis Zaake were beaten by the Special Forces Command (SFC) soldiers because they resisted arrest.
The SFC is charged with protection of the president, whose convoy was reportedly attacked on that fateful day, as he left a campaign rally in Arua.
Several human rights groups and Museveni's allies including the United States and the European Union have condemned the torture and physical mistreatment of the legislators and opposition supporters who were detained in the subsequent crackdown.
Parliament demands action
On Tuesday, the army said it had arrested soldiers involved in the beating of legislators and civilians over their alleged rôle in stoning the president's convoy.
"We have apprehended all the (soldiers) who were involved in the incidents and they have been brought to book," army spokesman Richard Karemire said. He declined to identify the detained soldiers, say how many had been arrested or when their cases would be heard.
In a letter to Museveni dated Aug. 27, Parliament Speaker Rebecca Kadaga had called for the arrest of security personnel involved in the suspected beating and torture of 33 people after their arrest over the convoy incident.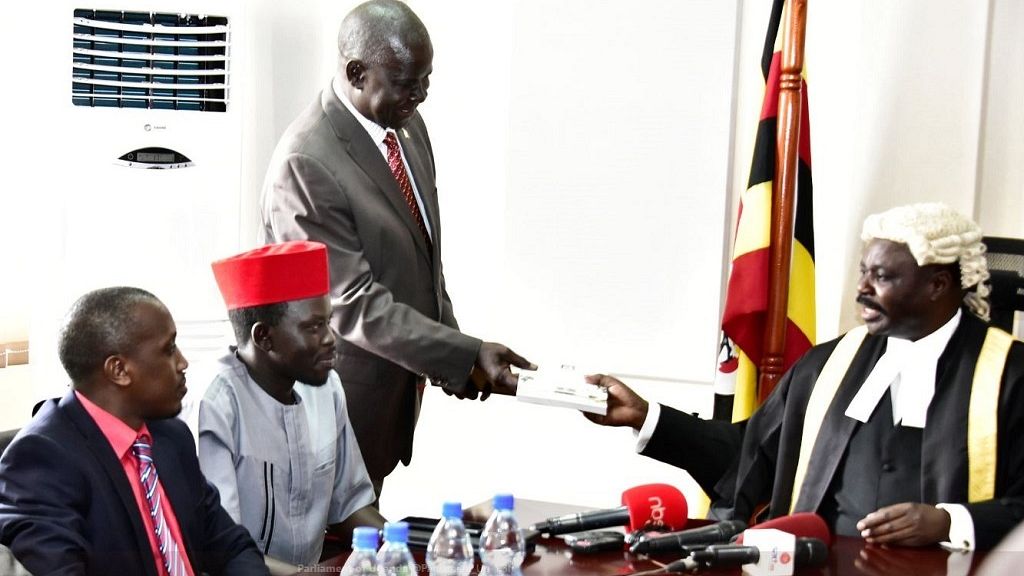 Wadri, who was granted bail on Monday, has however been barred from visiting his constituency in the West Nile region for three months as investigations continue.