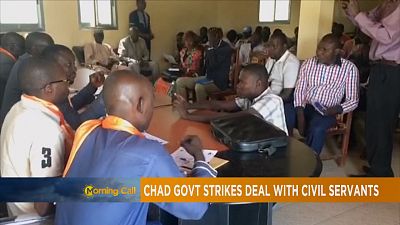 The Chadian government has reversed its plan to cut the salaries of civil servants, leading to a call off of a general strike by trade unions in the country. According to the Chadian Ministry of Civil Service, the government is now committed to paying more than 31,000 public servants in the education and health sectors.
The government's decision was ratified by an agreement signed with the unions after a day of discussions at the presidency.
Trade unions had embarked on strike over austerity measures introduced by the government. The Chadian government, badly hit by a fall in the price of oil exports since 2015, introduced the austerity measures to meet the requirements of international donors.