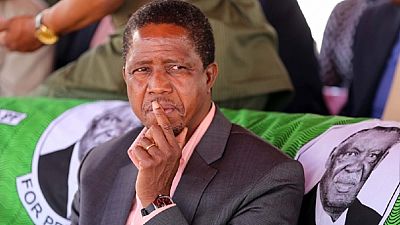 The emergency powers invoked by Zambian President Edgar Lungu three months ago will expire with effect from midnight on Wednesday, the nation's justice minister said.
"The declaration will duly expire at midnight tonight. I wish to state however that the expiration should not be misconstrued as an invitation to break the law, as other laws stay in place," Justice Minister Given Lubinda told parliament.
Lungu on July 5 invoked emergency powers to deal with "acts of sabotage" by his political opponents.
Reuters