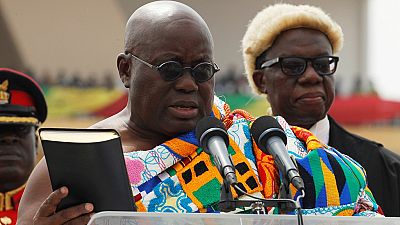 Ghana's economic challenges
Nana Akufo-Addo has officially began work as president of Ghana, the new head of state will have to tackle enormous challenges facing the economy.
Early last year, Ghana sought some $918 million dollar bailout from international lenders at the height of its challenges.
According to economists in the country, the government will have to implement clear policies to resolve the many issues that lie ahead.
Here is more with Jean David Mihamle and Kenneth Karuri.