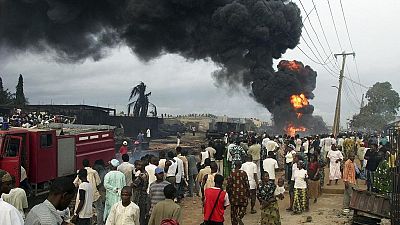 The latest pipeline attack in southern Nigeria has sparked a pollution menace from oil spillage in the region, according to an official from the petroleum industry.
The Monday attack which is still unclaimed targeted the pipeline operated by the Pipelines and Products Marketing Company, a subsidiary of the Nigerian National Petroleum Corporation.
The Niger Delta Avengers has claimed a wave of bombings of oil and gas facilities since February this year.
The attacks have sharply cut Nigeria's oil production, in the wake of low global oil prices which have affected government revenues, and further weakening the country's naira currency thus pushing up inflation to an historic 11-year high.