There was joy and celebration at the Bole International Airport in the Ethiopian capital Addis Ababa as His Holiness Abune Merkorios, the Holy Synod of Ethiopian Orthodox Tewahedo Church (EOTC) returned from exile.
Reports indicate that the Patriarch had spent the past 27 years on exile in the United States. He left following the split of the Holy Synod of the Ethiopian Orthodox Tewahedo Church into two.
Ethiopian Orthodox faithful thronged the airport to welcome their leader who returned aboard the same flight of the Prime Minister Abiya Ahmed. Abiy and his delegation were returning from a diaspora tour that saw him visit three states in the U.S.
Choir members played harps on the tarmac during an elaborate welcome ceremony for the 4th Patriarch of the Church.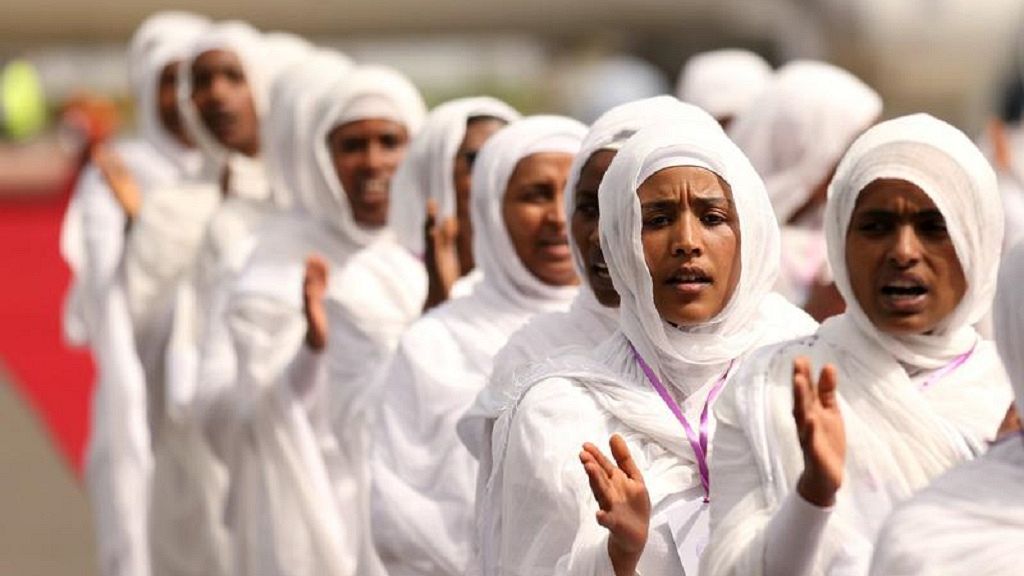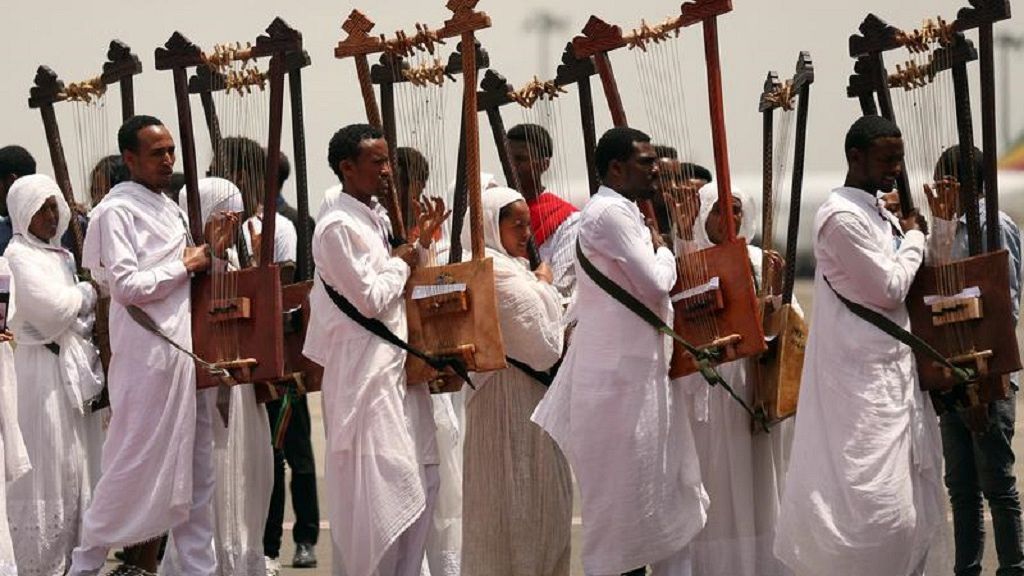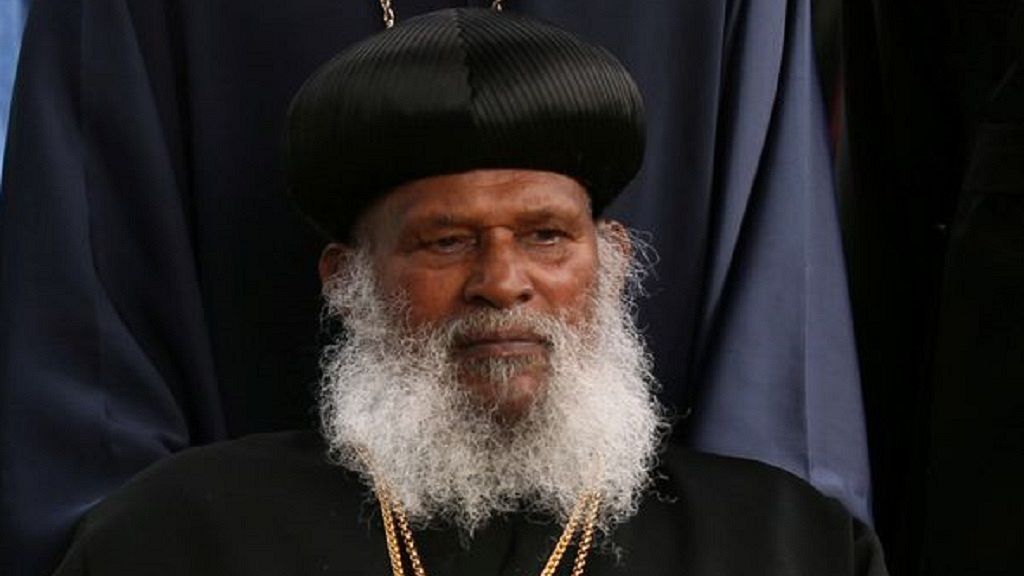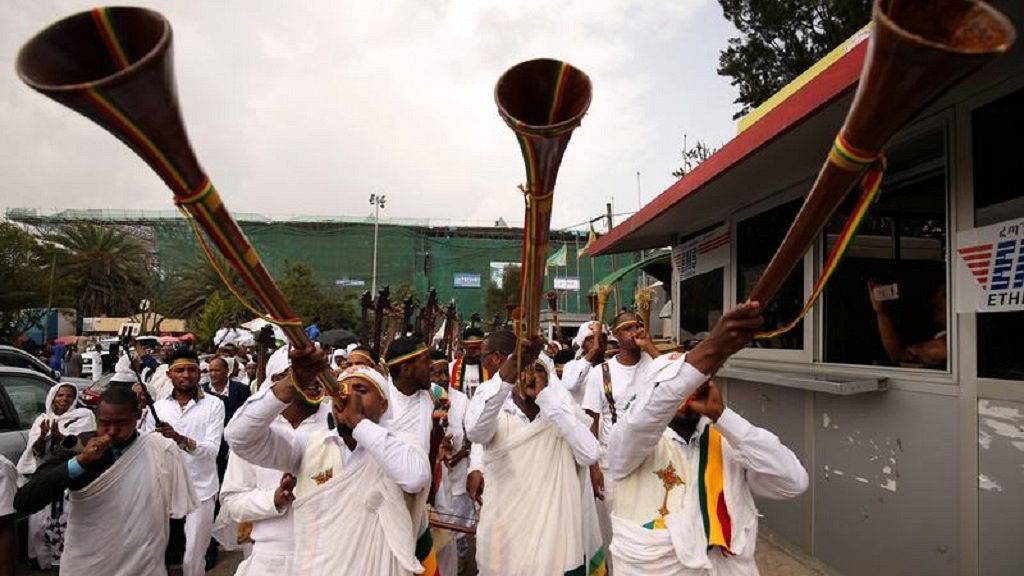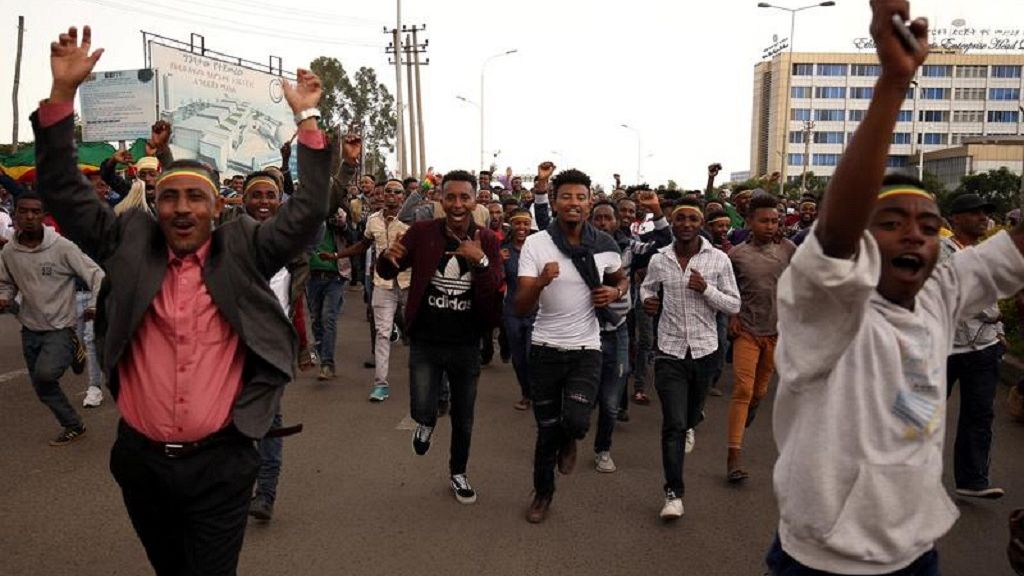 His return was premised on peace efforts championed by the Prime Minister, who as part of his diaspora tour officially united the two Holy Synods- the local and the Synod in exile.
Abune Merkorios will be installed as patriarch of the Ethiopian Orthodox Tewahedo Church at a yet to be announced date. Most Ethiopians belong to the Orthodox Church and the country celebrates most events associated with the church.
#Ethiopia -ns ready to welcome His Holiness Abune Merkorios, the fourth Patriarch of the Ethiopian Orthodox Tewahedo Church. pic.twitter.com/UBvpRT0BUb

— FANA BROADCASTING C (@fanatelevision) August 1, 2018