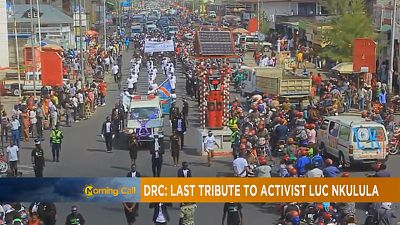 Luc Nkulula the opposition figure of the Democratic Republic of Congo's pro-democracy movement LUCHA has been laid to rest.
He was buried in a quiet ceremony in Goma, east of the DRC. The 33 year old activist had died in a fire in his house on saturday night. Friends, family and members of pro-democracy movement LUCHA paid their last tributes to the leader just before he was laid to rest.
The late Nkulula is also now said to be designated to receive the hero of the DRC honor.