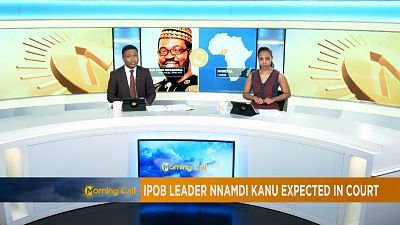 Pro-Biafra leader, Nnamdi Kanu is expected to be in court today for the commencement of his treason trial, but Kanu's whereabouts are unknown.
The pro biafran leader has not been seen in public since a clash between the Nigerian army and members of his group, Indigenous People of Biafra (IPOB)
in mid-September. He had spent about 18 months in prison before he was granted bail by an Abuja High Court in April this year.
Though the army has publicly stated that he is not in their custody, according to a relative, Nnamdi Kanu has been held in secret by the military ever since
they attacked his family house in Umuahia on September 14.