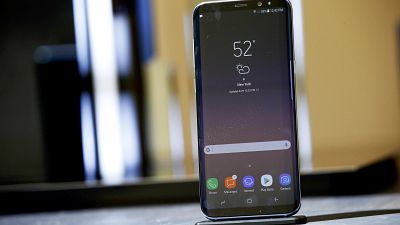 Samsung Electronics has unveiled its Galaxy S8 flagship smartphone at a media event in New York.
There are two versions of the phone both with curved screens.
The S8 is the South Korean tech giant's first new premium phone since the Note 7 debacle in October when it was withdrawn due to fire-prone batteries.
It wiped out over $5 billion of profit and helped Apple overtake Samsung as the world's top smartphone maker in the fourth quarter.
The new S8 phones go on sale April 21.