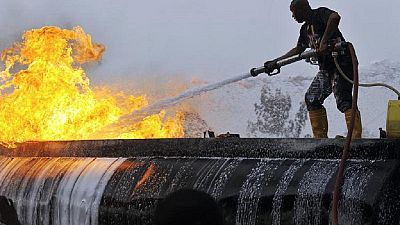 The victims of Thursday's fuel tanker explosion in western Mozambique were laid to rest on Saturday. And at the same time Mozambican authorities opened an investigation to probe into what caused the tragedy.
Carmelita Namachilua, Mozambique's Minister of State Administration said: "If the evidence shows there was crime, the perpetrators will be prosecuted."
The incident occured after a truck driver stopped to sell fuel to residents before it exploded. But other reports claim it had been ambushed by residents after it had crashed.
According to a new report, the death toll has increased to 73 from 60. 110 people were wounded, including pregnant women and children.
The government has declared three days of national mourning.