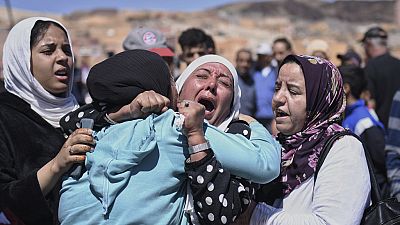 All French mobile phone operators are offering their customers free calls and text messages to Morocco, which has been hit by a violent earthquake, the French Minister for Digital Affairs Jean-Noël Barrot announced on Sunday.
"Following the tragic earthquake, calls and text messages to Morocco will be free for customers of the operators @bouyguestelecom, @free, @orange and @SFR. Absolute solidarity with the victims, their families and loved ones", wrote the Minister on his X (ex-Twitter) account.
SFR will be joining the other operators whose customers are already benefiting from free calls to Morocco from "this evening at midnight", he added.
Morocco was hit on Friday evening by a devastating earthquake that killed at least 2,000 people.