Top political players in Nigeria gathered in the capital Abuja for the launch of a book by the former president, Goodluck Ebele Jonathan.
Jonathan chose his 61st birthday to launch the book, "The Transition Hours," which detailed events leading up to his concession after he lost elections in 2015.
Chairman of the ruling All Progressives Congress, APC, and other top guns were present at the event that took place at the Transcorp Hilton Hotel in Abuja.
President Buhari was advertised as attending but instead he was represented by Secretary General of the Federation, Boss Mustapha, local media portals reported.
Happy Birthday to former President Dr. GEJonathan. I join millions of Nigerians in sending warm greetings to him as he turns 61 today. I pray that the Almighty God will grant him long life and good health, and continue to bless him and his family.

— Muhammadu Buhari (MBuhari) November 20, 2018
Also in attendance were top officials of the main opposition Peoples Democratic Party, PDP. It's candidate in next February presidential polls, Atiku Abubakar, was also present.
Nigeria's former presidents Olusegun Obasanjo and Abdul Salam Abubakar were also present for the event. A heavy presence of former presidents across the subregion was also recorded with Ghana's John Dramani Mahama, Benin's Thomas Boni-Yayi and Sierra Leone's Ernest Bai Koroma all in attendance.
'My Transition Hours,' chronicles how Jonathan accepted defeat in highly contested polls barely four years ago. At the time, Jonathan was seeking a final term in office as candidate of the PDP. He lost the contest to incumbent president Muhammadu Buhari.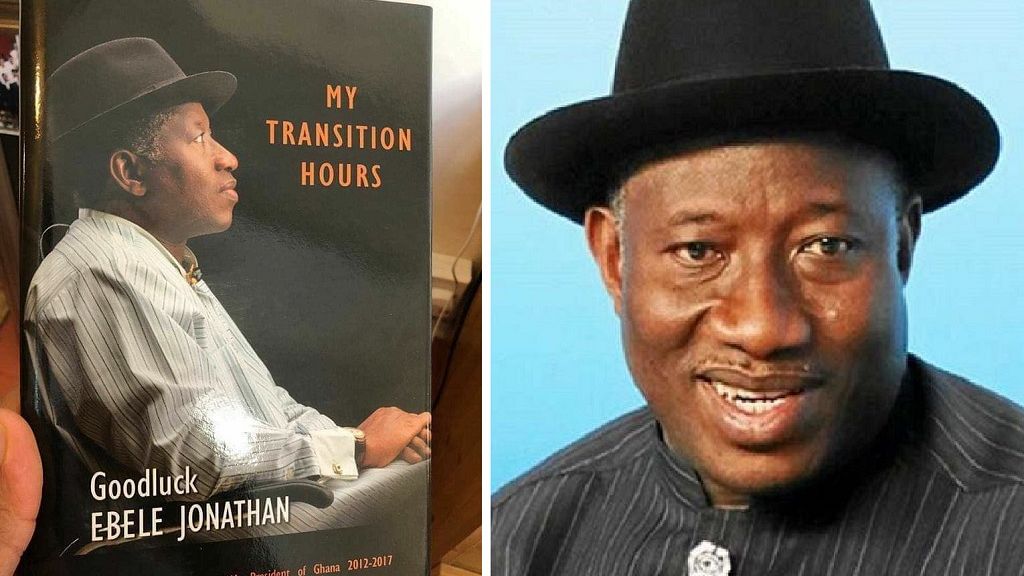 It was the first time in Nigeria's recent history that an opposition party had wrestled power from the ruling party? PDP had been in power for sixteen years prior to 2015.
Before the APC government, PDP had ruled eight years through Olusegun Obasanjo who handed over to Umaru Musa Yar'Adua who died in office. His then vice president Jonathan completed his term and won his substantive first term in 2011.
Coming next week in bookshops all over the world, my book, #MyTransitionHours pic.twitter.com/ttWY7Xh0pJ

— Goodluck E. Jonathan (@GEJonathan) November 13, 2018
UN Police Officer Phyllis Osei from UNSOM wins Female Peacekeeping Award