The bestselling artist is famous for hits like "Belle", "Seul" and "Sous le Vent", a duet performed with Celine Dion.
During his debut concert in Dubai, Garou surprised his fans with original musical mash-ups, incorporating songs from Ray Charles, X Ambassadors and Goo-goo dolls with his own work.
The artist shot to fame in 1998 after playing the part of Quasimodo in the musical theatre production of Notre-Dame de Paris.
However, he reveals to Euronews that The Hunchback is now a thing of the past for him, at least in terms of reprising the role on stage.
"I wouldn't see myself doing this show again. I see myself more directing shows," he says.
Garou has also been a coach in several editions of The Voice, both in Canada and France, and admits that it's not always easy to identify what makes a spectacular performance by an aspiring singer.
"Is it good, is it not good? Is it touching me or not? It's the mystery of all this that makes it fantastic and magical," he says.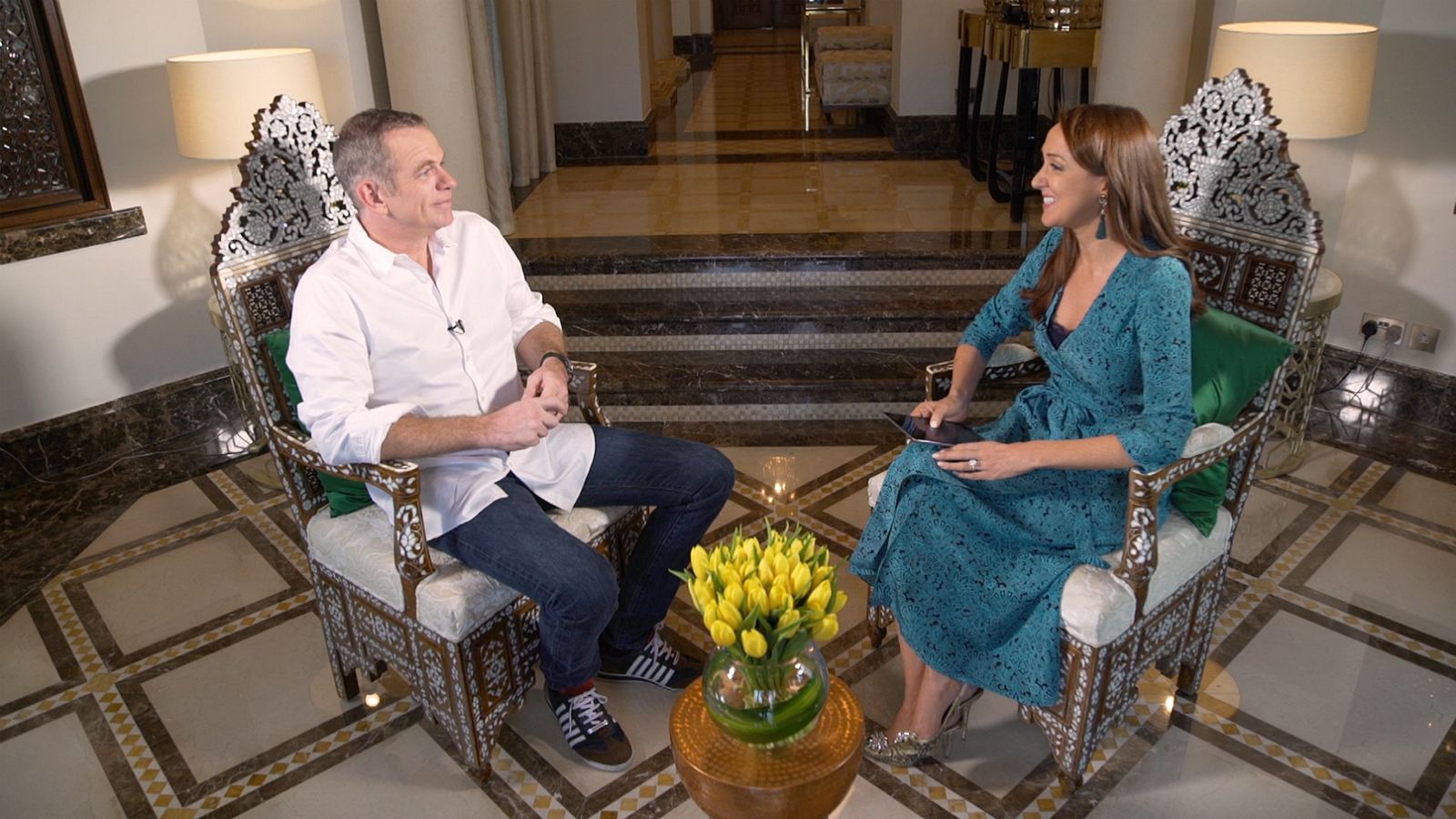 Garou talks to Inspire Middle East on the occasion of his debut concert in the region
The artist, who performs both in English and French does not have a language preference when it comes to singing, but says that it does make a difference in terms of melody and emotion.
"I like the mixture of both, I love to mix both even in the same song." he says. "For me, English is easier to sing on the phrasing, whilst French is about the words. The vocabulary of French is so rich."
Despite two decades in the limelight, Garou admits to still not being comfortable listening to his own albums aloud.
"I prefer to listen to other artists, of course." he says, "I hate analysing myself."
The artist, who is a self-confessed workaholic, also reveals that he likes to make home improvements to his sprawling estate in Quebec when not touring.
"I'm trying to escape from fame in a way," says the 46-year-old. "The whole summer I was working on my land in the forest. I was with my pickup truck, bringing rocks to build a road.