Warring factions in South Sudan have finally signed a revitalized peace deal in the Ethiopian capital, Addis Ababa.
The event that took place on Wednesday evening was under the auspices of the regional political bloc, the Intergovernmental Authority on Development, IGAD.
The deal was signed by leaders of the different factions and by representatives of the IGAD region and the body's secretariat. IGAD is currently led by Ethiopian Prime Minister Abiy Ahmed, he delivered a stern warning to the parties to ensure that the current deal does not fail.
The main actors in the country's politics, incumbent president Salva Kiir and his main opponent former vice-president Riek Machar, were present at the ceremony.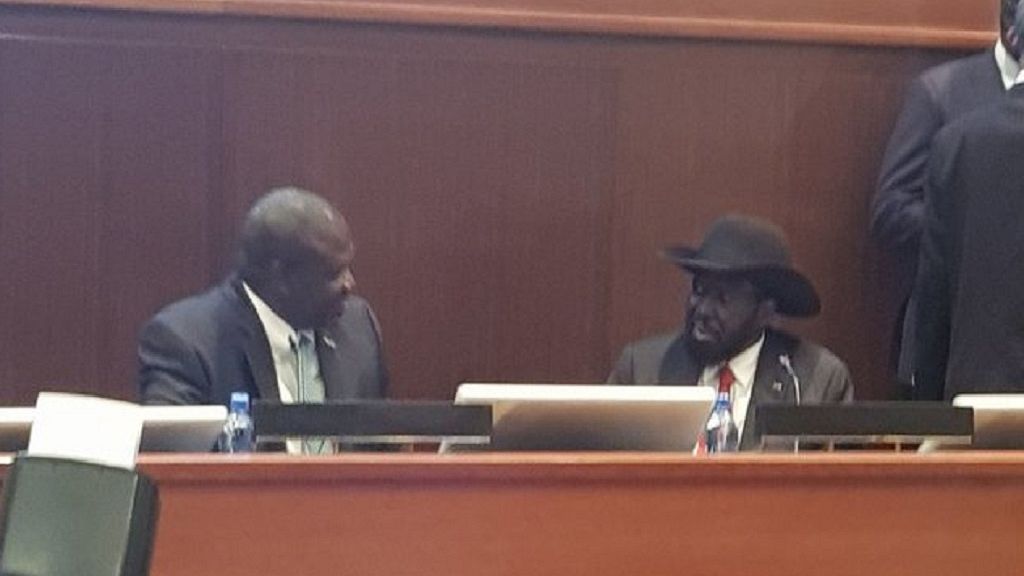 IGAD's information program manager shared details of the 128-page document which chiefly among others was expected to lead to the formation of a revitalized transitional government of national unity, RTGoNU.
#Happeningnow: Signing of the revitalized Agreemt on the resoln of the conflict in #SouthSudan as the leaders and representatives of the #IGAD region, IGAD Secretariat amb_mahboub , the _AfricanUnion UN JMECsouthsudan look on.
More updates coming up. pic.twitter.com/V54kse3t0k

— IGAD Secretariat (@igadsecretariat) September 12, 2018
The RTGoNU is to be based in the capital Juba and will be expected to steer affairs of Africa's youngest nation for a period of thirty-six months. The transitional period is expected to commence eight months after the signing of today's agreement.
The term and mandate of the RTGoNU shall be for the duration of the Transitional Period, until such time that elections are held, except as provided for in this Agreement.
The RTGoNU shall hold elections sixty (60) days before the end of the Transitional Period in order to establish a democratically elected government.
Prime Minister Abiy of Ethiopia just opened the 33rd Extraordinary Summit of the IGAD Heads of State and Government. The Revitalised Agreement for the Resolution of Conflict in South Sudan will be signed shortly pic.twitter.com/SrP1Vt81cA

— Nuur Mohamud Sheekh (@nuurist) September 12, 2018