Ethiopia Prime Minister Abiy Ahmed on Sunday received a special peace and reconciliation award from the Ethiopian Orthodox Tewahdo Church, EOTC.
Though Abiy and his wife, Zenash, were the direct beneficiaries, the PM stressed that the award belonged to all persons who contributed to the current state of affairs.
"The award belongs to all who fought selflessly & prayed for this change to happen," this was Abiy's remarks after he was decorated with a special garment, according to his chief of staff.
Abiy had visited His Holiness Abune Merkorios, the fourth Patriarch of the EOTC who recently returned to the country after years in exile. He presented keys to a refurbished house where the Patriarch was to reside officially.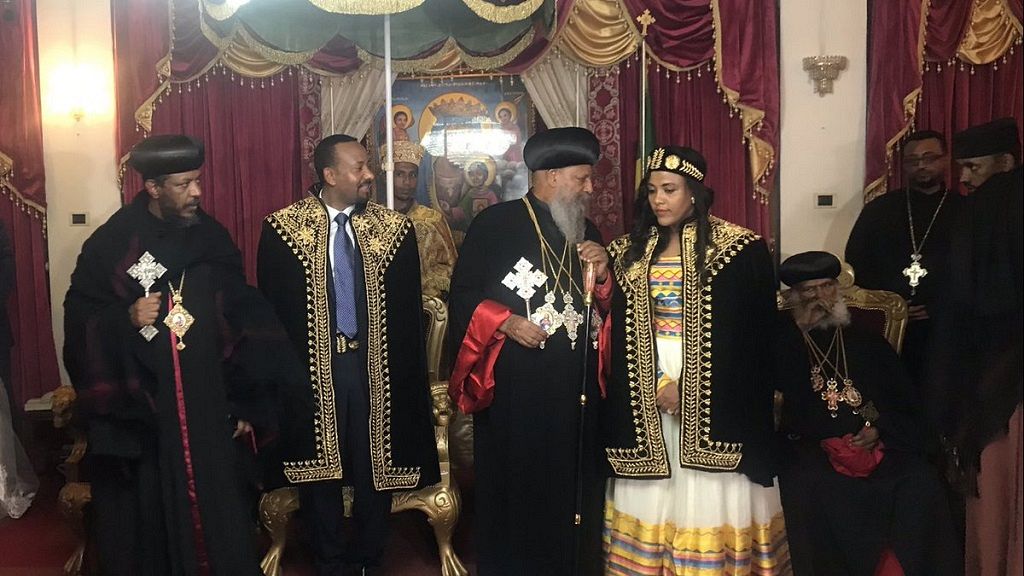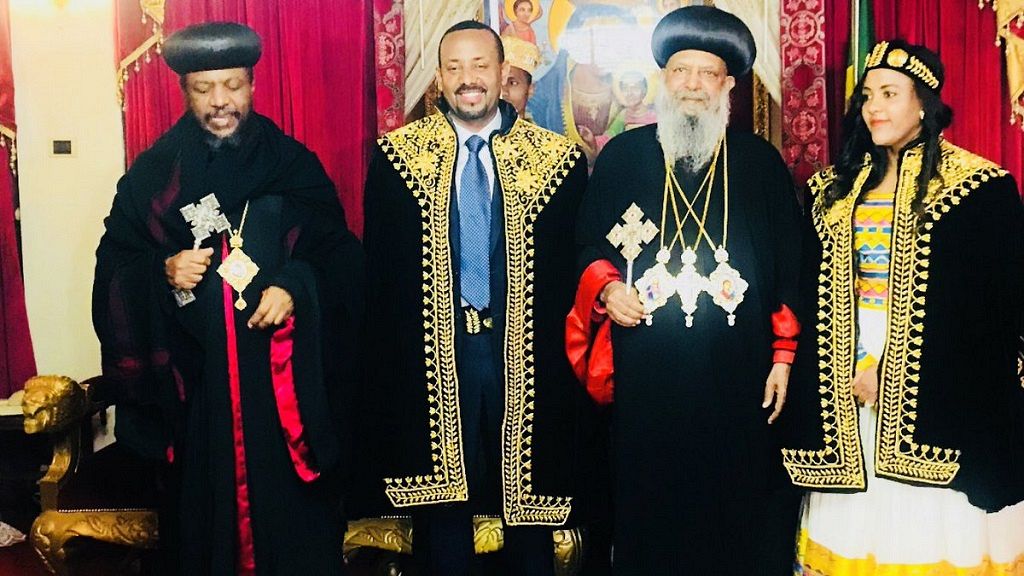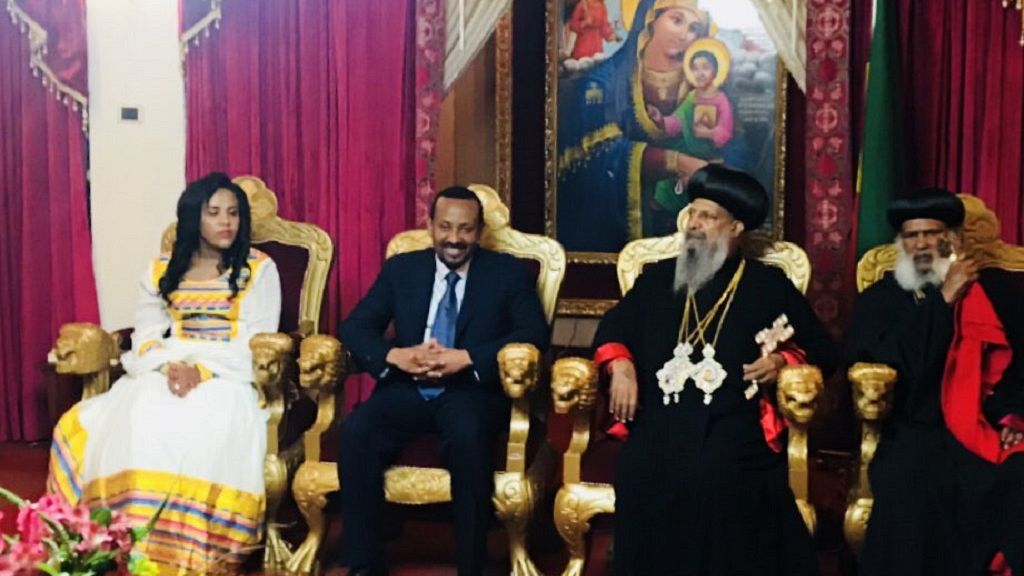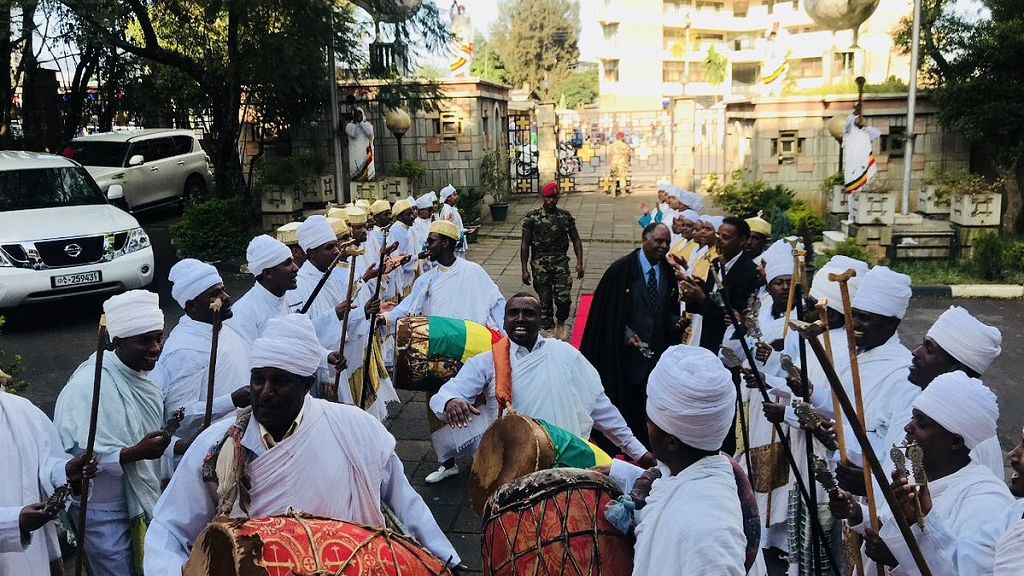 The PM was instrumental to peace efforts that united the rival synods of the church. He met with leaders in Addis Ababa before meeting with the exiled leader during a diaspora visit in August 2018.
After a reconciliation event in the United States, the Patriarch agreed to return to Ethiopia. The PM's entourage arrived in Addis Ababa on the same plane with Abune Merkorios. The EOTC held an elaborate welcome ceremony for him at the airport.
Abiy has also visited him since his return to the country. Sunday's visit was the second publicised meeting between the two.
PM Abiy handed over keys to His Holiness Abune Merkorios, the 4th Patriarch of the Ethiopian Orthodox Tewahdo Church, who returned to his homeland recently. The house is refurbished to make it suitable for living after being evacuated by the former Mayor. #Ethiopia pic.twitter.com/lFfNrGbPXc

— Fitsum Arega (@fitsumaregaa) September 9, 2018
All photos courtesy: @fitsumaregaa