Former Angolan president Jose Eduardo dos Santos is set to officially quit active politics on Saturday (September 8) when the ruling party picks a new leader.
Dos Santos rose to power in 1979 and continued in power till 2017 when he officially stepped down as candidate in favour of then Defense Minister, Joao Lourenco.
Despite stepping down as presidential candidate of the Popular Movement for the Liberation of Angola (MPLA), he still held the post of party chairperson, according to some experts a position that puts him in firm control of government.
With Dos Santos standing down during the MPLA extraordinary congress, 76-year-old Lourenco will be in total control of party and government.
[Profile: Eduardo dos Santos – Guerilla fighter to democratic president](http://www.africanews.com/2017/09/26/profile-angolas-eduardo-dos-santos-guerilla-fighter-to-democratic-president/
)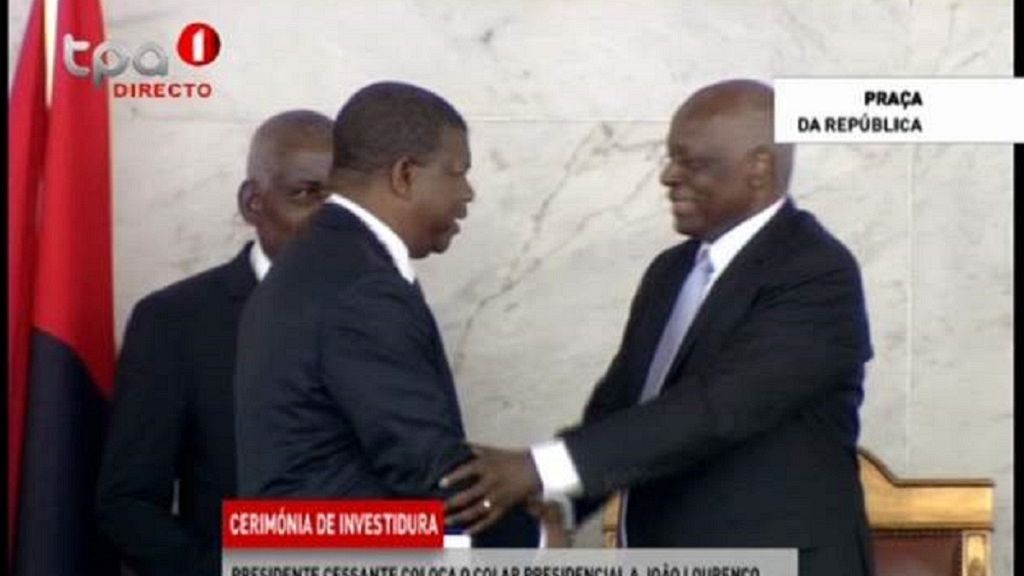 "The withdrawal of dos Santos is a turning point in the political transition in Angola," said analyst Alex Vines of the British think tank Chatham House, stressing that the power lines between both men over the past months were "chaotic and conflictual."
Lourenco has since taking over the reins taken a number of shock decisions that shows that he was bent on being his own man contrary to talk that he was going to be controlled by his former boss.
He has fired two children of dos Santos from top state firms. Isabel till Lourenco came was head of the state oil firm, SONANGOL. Jose Filomeno was head of Angola's sovereign wealth fund – both have been fired and are facing corruption probes.
A number of dos Santos allies especially in the security services were also replaced.
Jose Eduardo dos Santos political career ends on Saturday when the ruling MPLA elects a new leader after 4 decades. HOW WILL you remember him? pic.twitter.com/FmTMot3Dzf

— Zenaida Machado (@zenaidamz) September 6, 2018