Angola is mainland Africa's biggest former Portuguese colony having attained independence in 1974. It now has its third post independence political leader following polls held in August 2017.
Aside the first five years after independence (1974 – 1979), the following 38 years has been under the leadership of one man: Jose Eduardo dos Santos – the 74-year-old who officially gave up the title of 'President' after the 2017 polls.
He, however, maintains the powerful role of leader of the ruling MPLA – a move that many political watchers describe as holding on to considerable power even as he walks into retirement.
From the early days when he joined the guerilla warfare as a teenager, through to his studies in the former Soviet Union, succeeding Angola's first leader (Agostinho Neto), twice brokering peace deals with warring opponents and transiting to a democracy, dos Santos has achieved all this with very little talk – at least by way of interviews to the international media.
Highs of the dos Santos era – security and economic stability
Wartime diplomacy and mutli party democracy aside, other highs for his long stay in power include transforming a post-war Angola into a major oil producer and a powerful member of the Organisation of Petroleum-Exporting Countries (OPEC).
Under his rule – from 2002 till date, Angola has and continues to enjoy remarkable stability for a country that has spent about half of its post-independence days on the battle field.
The oil boom has projected the capital, Luanda, to the status of one of the most expensive global capitals for expatriates. The country also continues to switch the top African oil producer spot with Nigeria in the last few years.
The low sides of dos Santos' Angola – Human rights and corruption
There are issues: rights groups have accused the government under dos Santos of suppressing human rights and crushing dissent. At the height of the accusation was a 2011 crackdown on an anti-dos Santos movement.
A number of young activists have also recently been hurled before the law courts on charges of trying to destabilize the country and overthrow the government.
The issue of cronyism and corruption has often come up with opposition elements intimating that the oil-wealth had been concentrated in the hands of a few elites whiles the ordinary citizens reel in abject poverty.
Who is Jose Eduardo dos Santos?
1. Born in 1942, young Jose Eduardo dos Santos joined the MPLA guerilla army at age nineteen.
2. He was sent to the former Soviet Union (specifically Azerbaijan) where he received training in oil engineering and radar technology.
3. He returned home and held several ministerial portfolios under then president Neto. He is said to have enjoyed a meteoric rise through MPLA ranks.
4. After Neto's death in 1979, the party chose him to succeed its first leader. At the time, he was serving as Angola's planning minister.
5. dos Santos thus inherited the post-independence war against Jonas Savimbi who led UNITA. After several negotiations the parties agreed to a peace deal signed in 1991.
6. A year after, he oversaw Angola's transition into a multi-party democracy and its first elections were scheduled.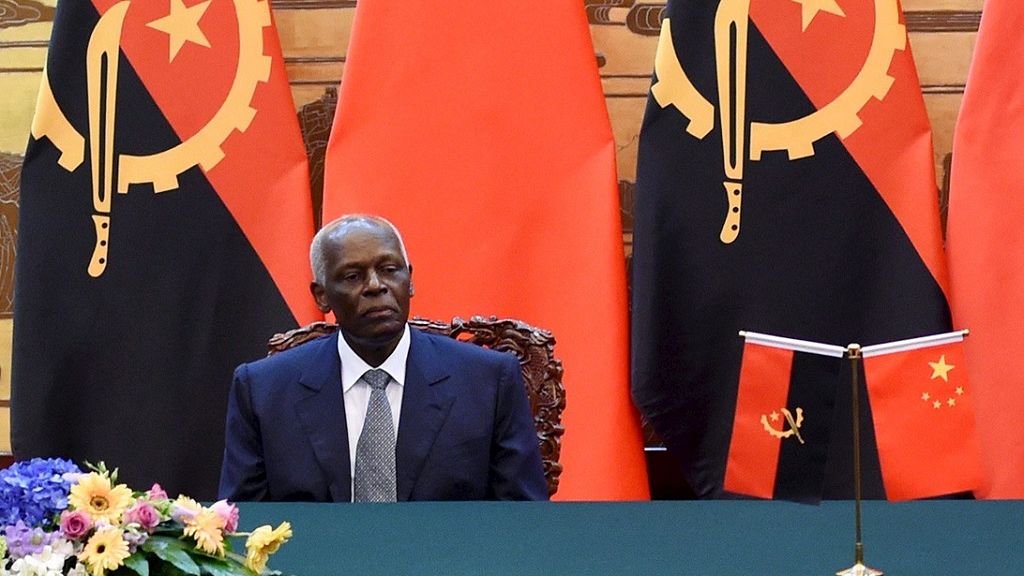 7. The MPLA won the presidential polls – a historic process, and also secured a majority in the 220-seat parliament.
8. UNITA disputed the results of the polls and Savimbi led his rebels back into the trenches and restarted another armed struggle.
9. After the death of Savimbi, dos Santos negotiated another peace deal in 2002, that officially marked the end of the civil war. Parliamentary polls failed to hold till 2008 – the MPLA maintaining its majority.
10. In 2010, a new constitution was adopted, it struck out direct voting for president. Under the law, leader of the party with a parliamentary majority automatically become president. The next elections were in 2012.
11. The 2010 law also gave presidents more powers leading the opposition to accuse the regime of destroying democracy as it concentrated power in one person.
12. He announced in 2016 that he was going to step down as president at the end of his tenure. The MPLA maintained him as leader but chose Joao Lourenco – then Defense Minister, as leader going into 2017 polls.
Family – powerful daughter, influential son, ex-air hostess wife
He is married to Ana Paula dos Santos, a 56-year-old former air hostess. His two prominent children are Isabel dos Santos and Jose Filomeno dos Santos. None of them have known political ambitions and unlike in other Africa countries, a political succession was long ruled out.
Isabel currently serves as head of the country's oil firm, SONANGOL, a 2016 appointment that was unsuccessfully challenged in court. She is also listed by Forbes magazine as Africa's richest woman – her net worth is estimated at $3bn.
The son on the other hand, heads a key sector of the oil wealth. Jose Filomeno is boss of the sovereign fund of Angola's oil wealth. Other children of his are Jose Paulino – a singer and TV soap opera producer, Joseana dos Santos and Eduane Danilo dos Santos.
Dos Santos' health is one of the topical issues that preceded the elections. The government for the first time officially admitted that dos Santos had sought medical treatment in Spain this year. He joined the list of Africa's sick presidents who seek medical treatment abroad.
From a guerilla fighter through to his democratic days and now entering the area of statesmanship, dos Santos will be loved and loathed for different reasons. But he will go down in history also as one of his 'kind' (long serving) – but also as one who took a bow in his own time.
Shaban Abdur Rahman Alfa
Digital journalist
Pointe-Noire, Republic of Congo
alfa.shaban@africanews.com