Samson Berhane, an Ethiopian journalist who recently found his father in the Eritrean capital Asmara after 21 years granted Africanews an interview in which he shares his story about how he found his long lost father.
The editor-in-chief of Ethiopian Business Review also shares his views on a peace that he never thought was possible and had been reduced to political rhetoric, disclosing what triggered his belief that peace had indeed arrived. 
He speaks of Asmara – a potential tourist destination in his view plus the role the media must play in the new found peace and how the peoples of both nations had inextricably belonged to each other.
But when I grew up, my mom and her siblings told me where he was. They were even thinking that he died in the war back then. No one was sure about his whereabouts.
Below is a full transcript of his views on a wide range of subjects:
Where were you born? What's the nationality of your parents?
I was born in Addis Ababa in February in the early 1990s. My mother is Ethiopian, whereas my father, who grew up in Addis Ababa, is of Eritrean origin.
When and how were you separated from your family and at what age?
Until the age of four (1997), I used to live with both of my dad and mother. But, while my father was on national service in Eritrea in 1998, the war between the two countries broke out. Since then, he was not able to come back. 
I was raised by my mothers' siblings ever since he left. Before being locked in Eritrea, my father used to be a teacher at African Union School, where he served for over a decade, in Addis Ababa. Luckily, he was not among people who were deported unfairly back then.
At the time of the separation did you understand the real reasons?
Honestly speaking, I don't really remember what I felt back then as I was only five years old when he left. But when I grew up, my mom and her siblings told me where he was. They were even thinking that he died in the war back then. No one was sure about his whereabouts.
How difficult were the years you lived away from your father?
I wish I could answer this question by recounting what he told me when he left Ethiopia for national service. Actually this is the only thing I could remember about him as a child. 
I remember I asked him to buy me a bicycle and he promised to do that when he gets back from the national service. That hope, which failed to achieve, was always on my dream when I remember about my dad. 
No doubt, it is not easy to live without a father. But it was harder for my mom, who was single until I became 17 years old just to raise me.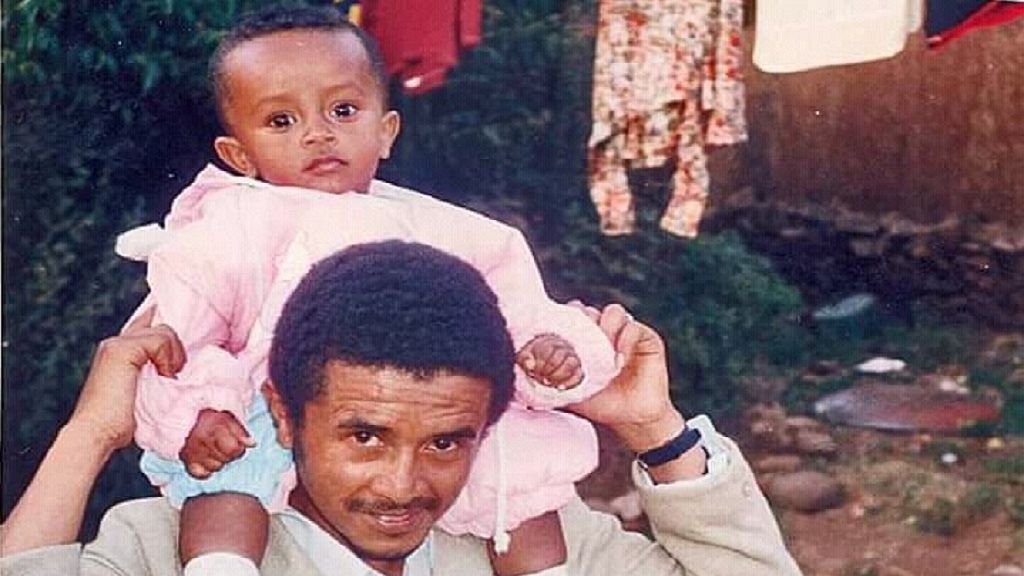 Did you ever try other means of traveling to Eritrea, how did you keep in touch over the period?
There was no information about him for the first five years after he left. It was in 2001 that we heard that my dad was alive from his sister who was deported from Ethiopia and living in the US. 
He sent me a letter back then. We have not heard anything about him for four years again. And, in 2005, his sister informed us that he was alive again, but she could not do anything beyond the information. 
Since then, I have not heard about him. Even after I grew up, even though I was eager to find him, I never tried to travel to Eritrea as the border between the two countries was closed.
Did you ever envisage a day of peace between the two nations? 
Despite the promises of the leaders of Ethiopian government at various times, I never believed that peace will prevail between the two countries. The long serving late Prime Minister Meles Zenawi and former Premier Hailemariam Desalegn pledged to normalize the relation between the two countries, but no to avail. 
Even when Abiy Ahmed, while swearing-in before the parliament, promised to normalize the relation between the two nations, I thought it is nothing but rhetoric. If there is a day I felt optimist about the peace, it was when the telephone service between the two countries resumed.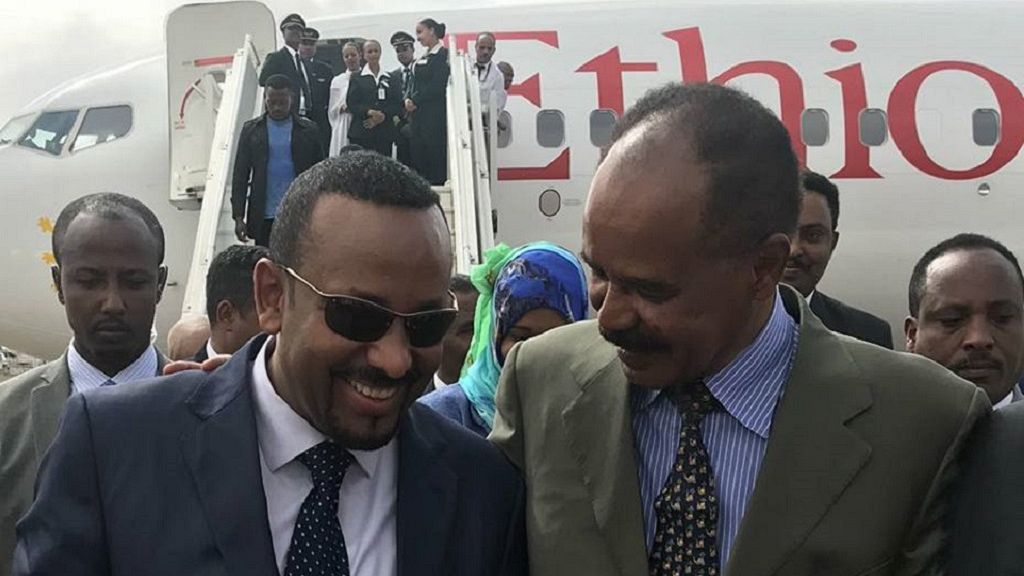 Which Ethiopian flight did you take to Asmara and how was the experience?
I was on the plane (Ethiopian Airlines) that flew on July 22, 2018. The experience was amazing as well as saddening. There were people who were crying and singing on the plane.
Describe your first impressions of Asmara with three words.
Historic, Antique, Quiet.
How different is Addis Ababa, your base, compared with Asmara?
Until I found my dad on July 23, 2018, I had never been to Asmara. I was thinking of renting a room while looking for him. But as I found him earlier than I expected, I stayed at his house with my five sisters and two brothers as well as my step mom.
And, with regards to the features of the two cities, both have a unique feature. But I believe Asmara has more potential for tourism as it is a city where you see the legacy of Italy and other modern European architectures.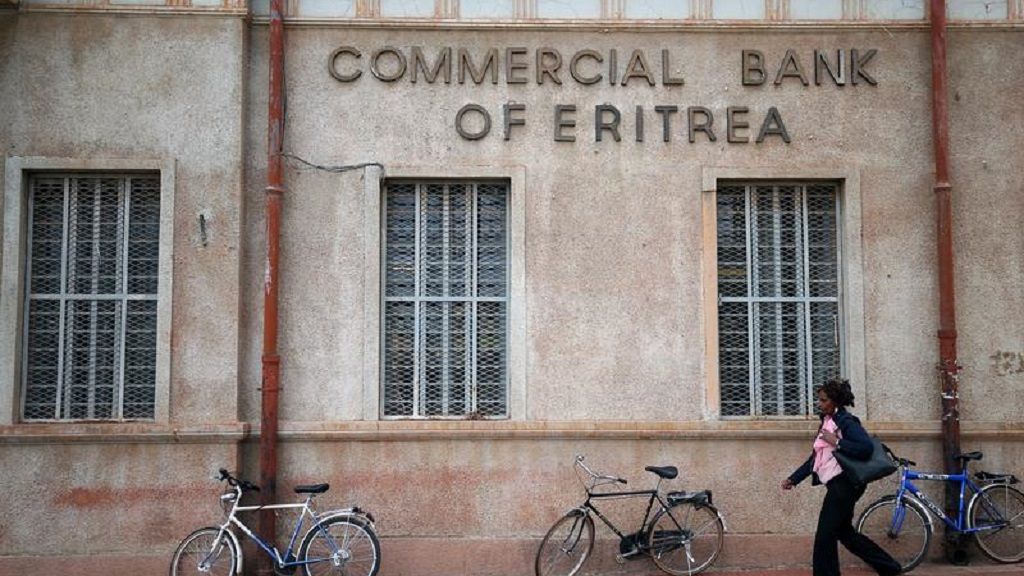 Did you know acquaintances who were also separated from family over the years?
I have a friend born from an Eritrean father. Although his father died while being separated in Eritrea, he is still looking for his brother in Assab, Eritrea.
How did you react on seeing your dad after decades?
I never felt like that before. It is very difficult to explain here. But there is nothing that can make me happier than meeting my father after 21 years. Not only him, it was also a fantastic moment when I realized that I have siblings and met them.
What is the role of the media in reporting on events in the Horn of Africa region?
It is hard to say the media has a big role in Horn of Africa as there is very few media outlets in the region. Except for Kenya that has a vibrant media industry, all of the media in the Horn of African countries are either controlled by the state or affiliated with the government. 
If you take Ethiopia, there are only five newspapers and four TV stations that are private, adding to three TV stations and two newspapers that are state affiliated. 
This is not enough for a country that has more than 100 million population. From these, anyone can understand that the role of media in reporting on events is very minimal.
How do you plan to recover all those lost years?
I don't want to regret about the past. But I really want to connect with my family. I also want to help my brothers and sisters in the future.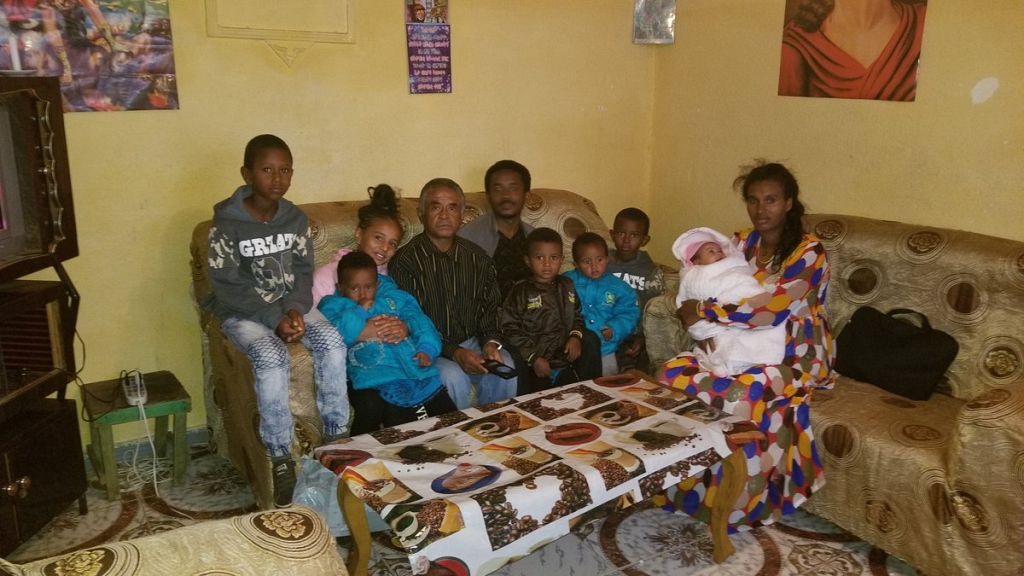 What are the three most crucial elements that unite people on both sides?
Both eat the same foods. Both have the same cultures. Both have similar life style.
Would you agree the impasse did not have backing of the peoples of both nations, why?
Nothing could stop the two people from being united. It is a people that had been living together for centuries. Even now, the people have respect for Eritrea on its territory, unlike what has been two or three decades ago. 
People, who don't have any relatives there, are even eager to go to Eritrea and find their old friends.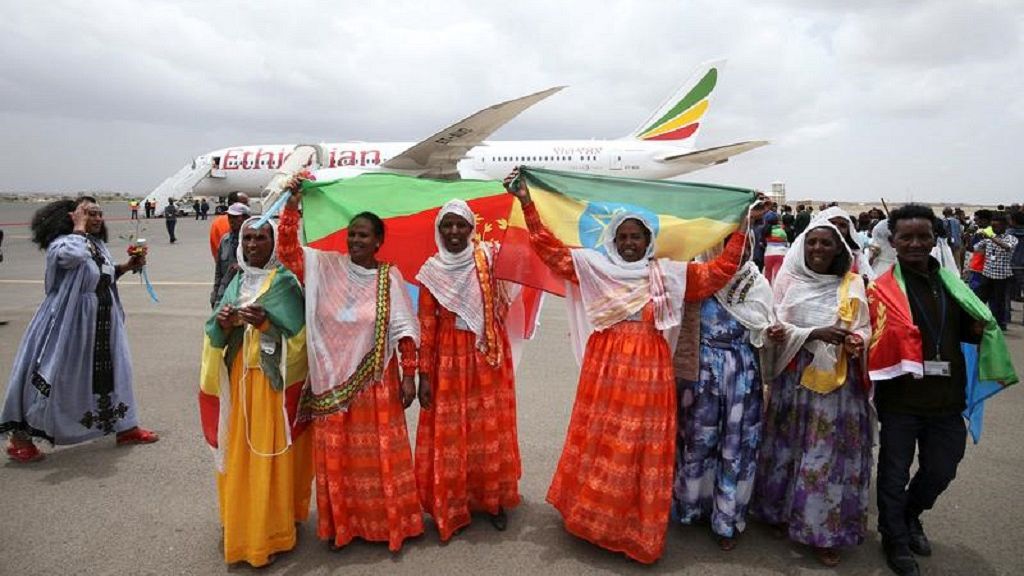 How can the new order be consolidated in your view?
I believe both countries should be transparent on procedures that will be undertaken to normalize the relation between the two countries. That will have an impact on the further implementation of the peace accord.
@alfaafrican