Sierra Leone's president has announced key appointments in the country's security agencies and government parastatals including the national security coordinator, the director of the central intelligence unit and the chief immigration officer.
The changes came to light while the president was in Nigeria for a two -day state visit, where he hailed the special bilateral relations enjoyed with Africa's biggest economy.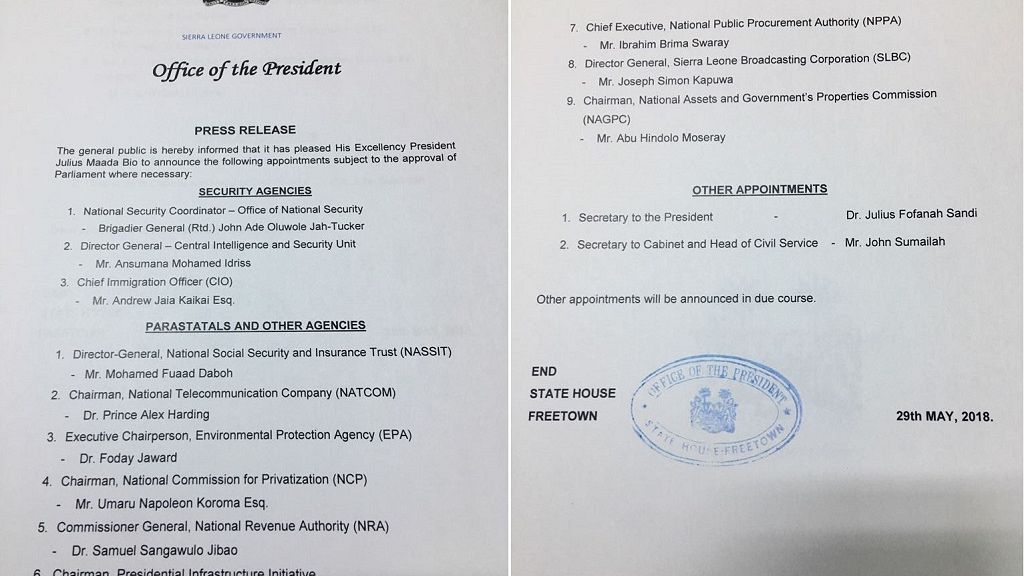 President Julius Maada Bio who was hosted by Nigeria's Muhammadu Buhari at the presidential villa said that his visit was also aimed at expressing gratitude to the Nigerian people for supporting Sierra Leone during the troubled years of the civil war.
Buhari used the occasion to point out that he and Bio are both retired generals, former military heads of state and now democratically elected presidents.
Bio was elected president of Sierra Leone on March 31 edging out Dr. Samura Kamara of the then ruling All People's Congress party.
Buhari himself will be contesting for a second presidential term in 2019.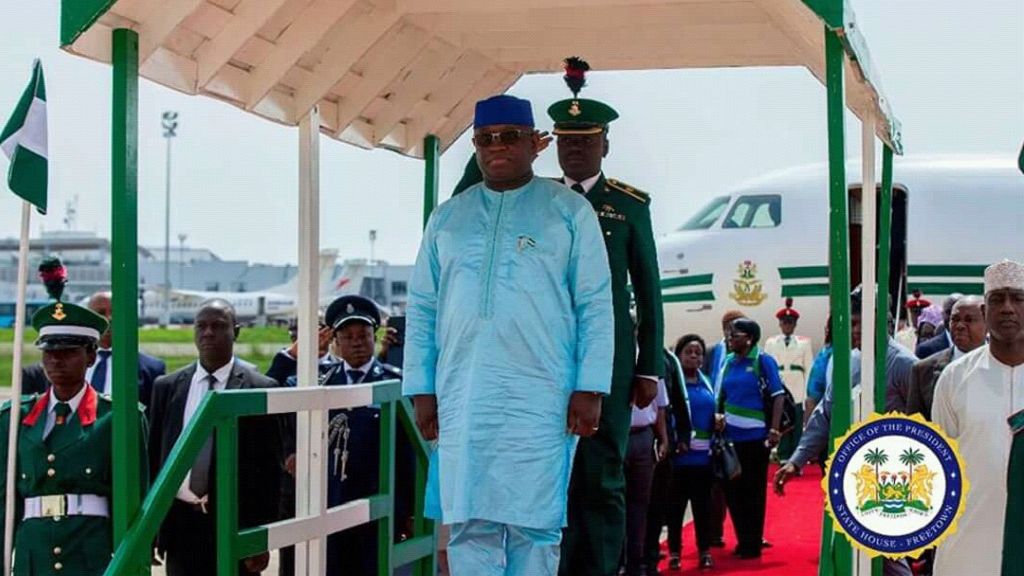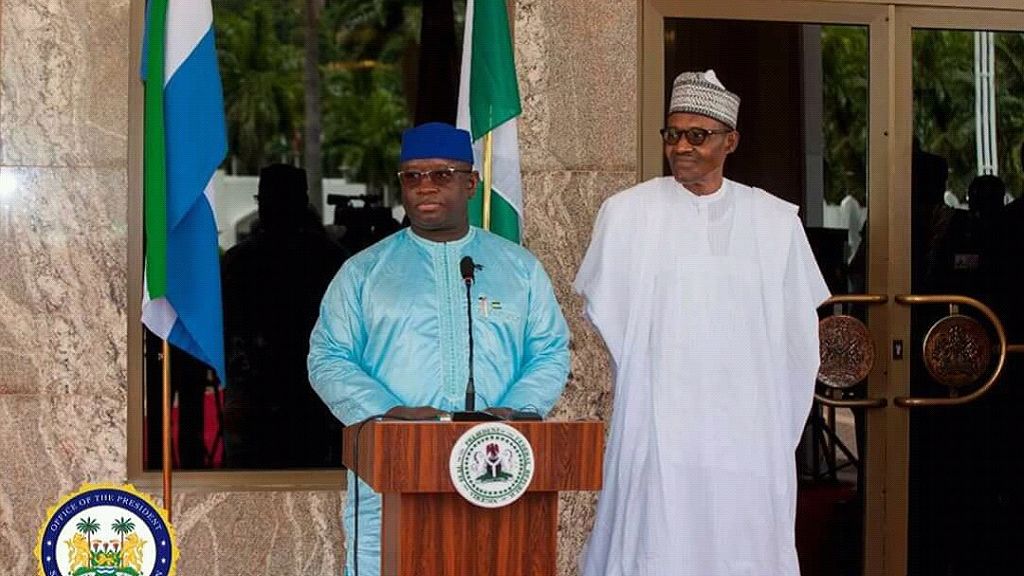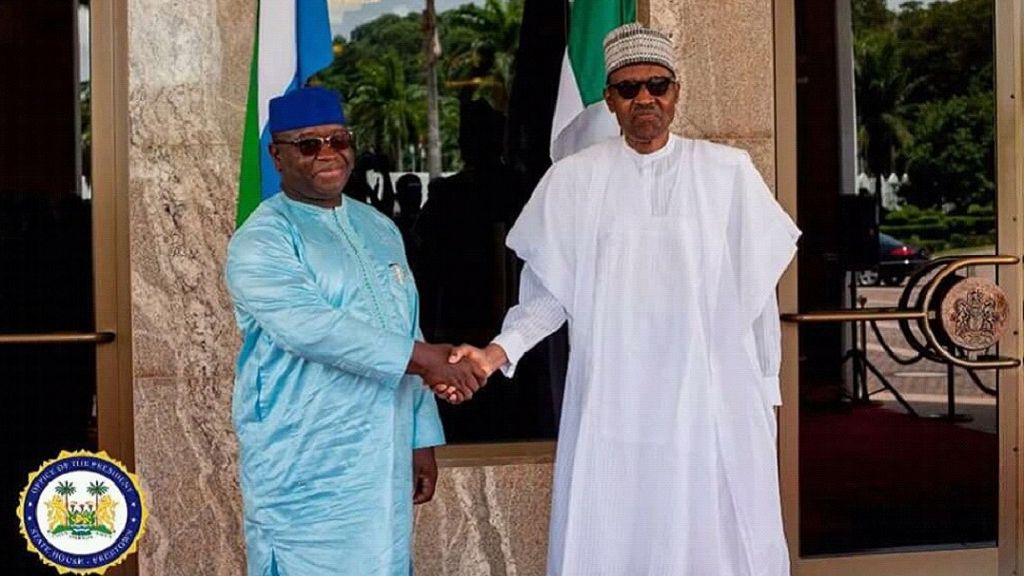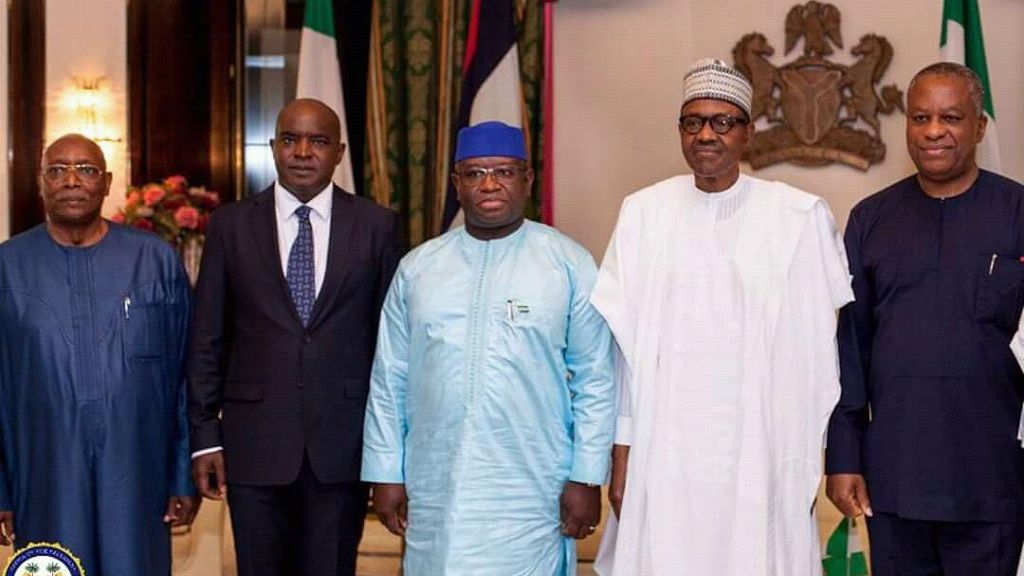 Eric Kawa, Africanews Correspondent