Using contemporary technology to solve development challenges locally, that is at the heart of Innovate Ghana, a group that believes that young Ghanaians with the needed support can contribute more to tackle everyday challenges.
Innovate Ghana, seeks to leverage on Science, Technology, Engineering and Mathematics (STEM) as key areas of study in this regard.
Central to their activities are students in Ghana's Senior High Schools and across its tertiary institutions. But that support it turns out is wrapped in a contest for the students.
According to its Facebook page: "Innovate Ghana is an annual design competition, where Ghanaian students can apply their existing knowledge to development problems of today."
The Innovate Ghana challenge started in 2013 and is in its fifth year. The 2016 edition was the first time High School students participated. Students pooled from a number of high schools across Ghana focused on solutions for community development – keeping in mind the three principles of IDEATE – CREATE – DEVELOP.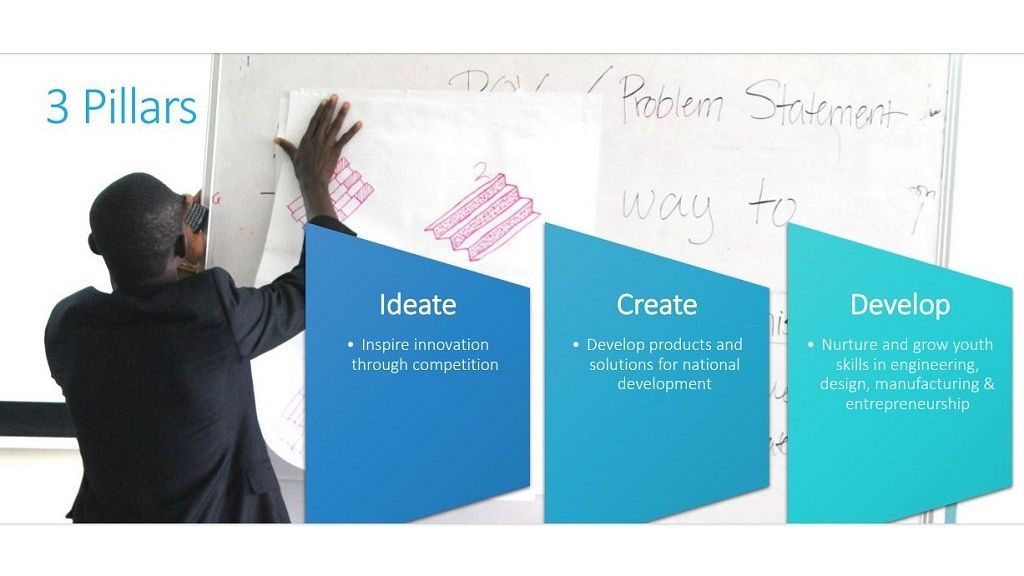 "Concepts included programs for senior citizens, literacy, health products, energy, and others Farm Tools Challenge Concepts included on 4 key products to drive agricultural innovation – irrigation, solar drying, seed planters and urban farms using soiless media," the outfit noted in a release.
The 2018 edition which takes place in July – August remains with the High Schools. It is dubbed: Innovate Ghana High School Challenge (IGHSC)!!
Here is what it involves:
IGHSC is a youth designed, youth driven and youth-centered camp that brings together brilliant students from across Ghana for a 2 week Innovation Camp!
These students apply with amazing ideas directed at solving a particular problem within their communities using Science Technology Engineering and Mathematics (STEM).
Peer mentors are a crucial part of the program as they not only design this year's program, but also facilitate community building during the summer camp!
IGHSC has used the services of volunteer mentors to help the work of technical supervisors. Innovate Ghana has also employed extra-curricular engagements in guiding students. Aside the mentorship, participants are tasked to undertake volunteering assignments along with field trips.
Some successes Innovate Ghana boasts of are that: 130+ students have been equipped with skills in design, manufacturing and business. Seven students have been placed in employment opportunities and there are a total of 35 innovative ideas of which two solutions are currently being developed.