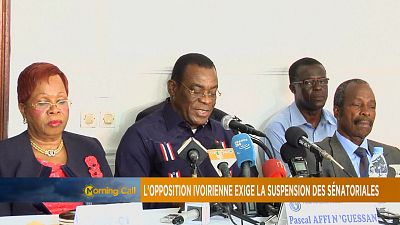 The opposition in Ivory Coast has called for the suspension of the country's senatorial elections scheduled for the 24th of March. Leader of the opposition Ivorian Popular Front (FPI) Pascal Affi
N'Guessan accused the government of violating the constitution by scheduling the senatoriales.
He also claims to filed a case with the Supreme Court, asking it to "suspend the holding of the senatorial elections because they are organized by the electoral commission, an institution declared illegal" by the African Court "of Human Rights.