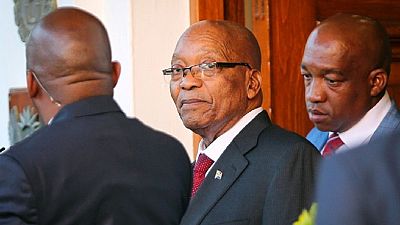 South Africa's president Jacob Zuma has criticised his party, Africa National Congress (ANC) for recalling him without taking him through the party's disciplinary processes.
In an exclusive interview with the state broadcaster, Zuma said he was criticising and not defying the party's decision.
Zuma warned that the decision to recall him, backed up by today's parliamentary caucus to move a vote of no confidence in the president would have grave consequences to the party.
He however promised to make a statement responding to the recall later today.
notification'.