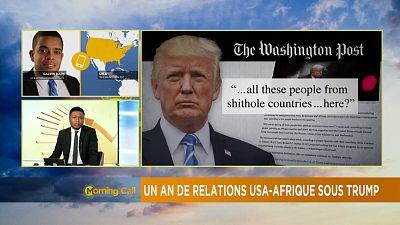 US president Donald Trump is one year in office. But in his first year in office, the US leader is believed to not have made many friends in Africa.
People across the continent are still furious about his alleged offensive remarks against immigrants from Haiti and African nations.
African UN ambassadors and the African Union have called for "a retraction and an apology" from the US President but Trump has denied using the derogatory phrase quoted widely in the media.