Ugandan president, Yoweri Kaguta Museveni, uncharacteristically took charge of the camera when it was time to take a group photograph after meeting young ministers from around the Commonwealth.
More often than not, leaders join the group as someone takes the photo but a picture shared on Mr Museveni's social media handles shows him doing the honours with a selfie stick. It turned out to be a presidential selfie.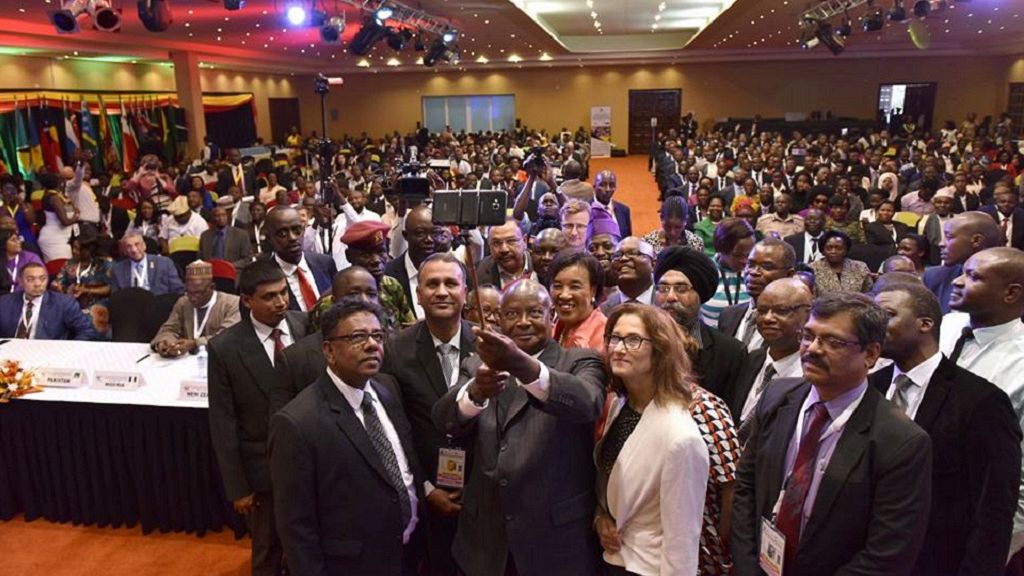 Whiles opening the 9th Commonwealth Touth Ministers' meeting in the capital Kampala, the 73-year-old reiterated the fact that the youth were key to the progress of the continent.
''As a former youth, I cannot overemphasize the importance of this demographic to the future of Africa and the world. And while we all agree on the grand idea, there is urgent need to synchronize on the minimum ideological base required to push us to that desired place.
''In my time as a youth leader, we dealt with colonialism, poor health, illiteracy, insecurity and human resource under development etc,'' he added.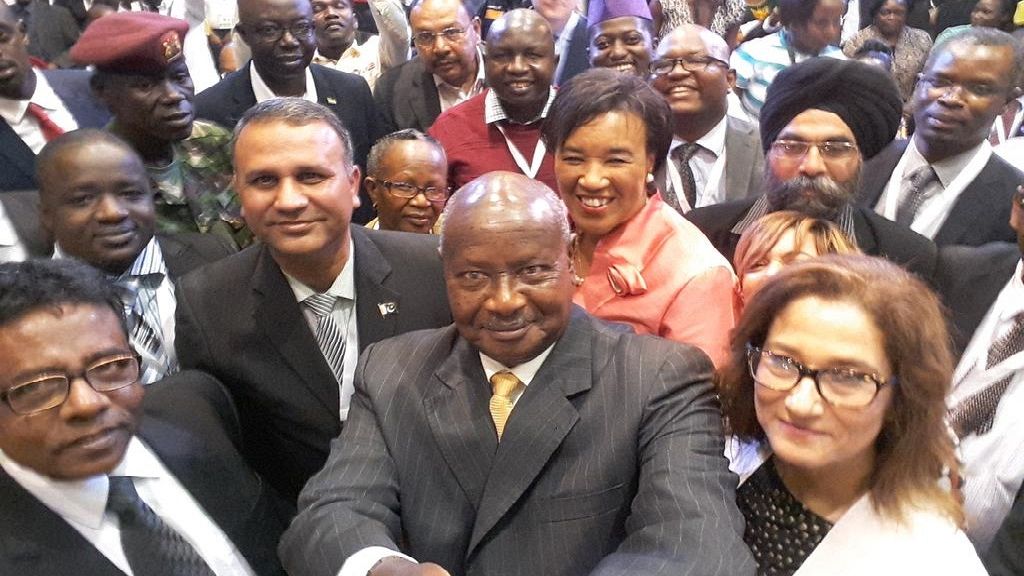 The Ugandan leader is no stranger to interesting lines of action and views. From making a call on a highway sometime last year, to wearing boots to go to the farm to teach poverty alleviation lessons and donating copies of his biography to public schools.
He has also stated in the past that he as president was not a servant but rather a freedom fighter whose ideals majority of Ugandans shared. Recently, he defended his long stay in power saying he had more experience as a result.
He appointed his wife, Janet Museveni as Education Minister after winning polls in February 2016. His eldest son, a soldier, was also promoted to Major-General last year. His latest 'release' is about how he has not been ill for the past 31 years – almost as long as he has been president.