Ethiopia's Prime Minister Hailemariam Desalegn on his continued visit to Israel met with the host country's Defense Minister Avigdor Lieberman and toured the old city on Monday (June 5).
This comes ahead of his meeting with Prime Minister Benjamin Netanyahu.at the start of a two-day visit to the region. Photos shared by the Israeli Foreign Ministry showed Desalegn at the Western Wall in Jerusalem's old city.
The PM who was spotting a Jewish cap – the yarmulke – had both hands on the historic wall where people usually write and insert their requests. He looked deep in meditation.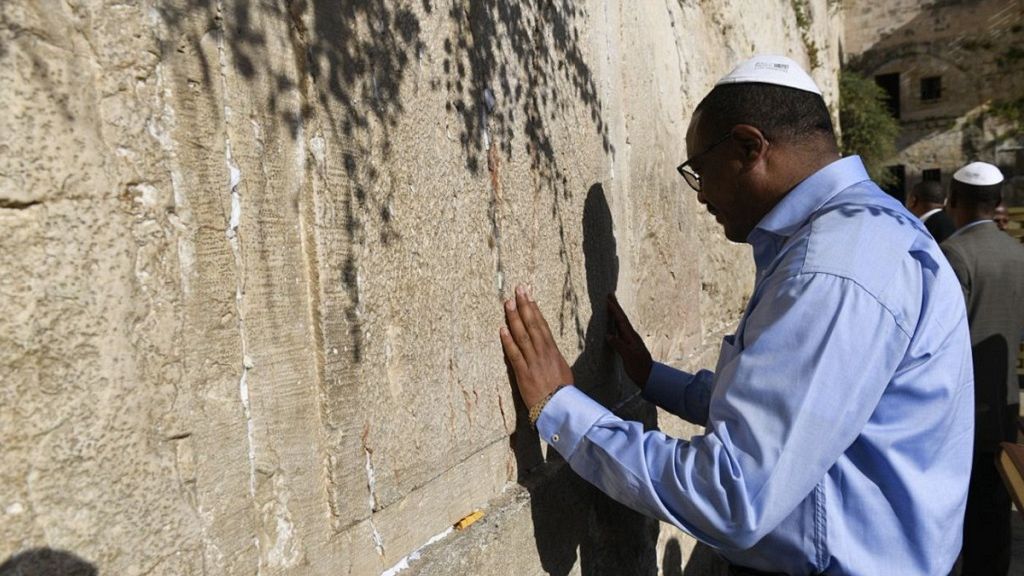 Prior to that, the PM who was accompanied by his wife, the foreign minister and other top government officials visited the Ethiopian Orthodox Church and the Holy Sepulchre Church as well as the tomb of Jesus Christ.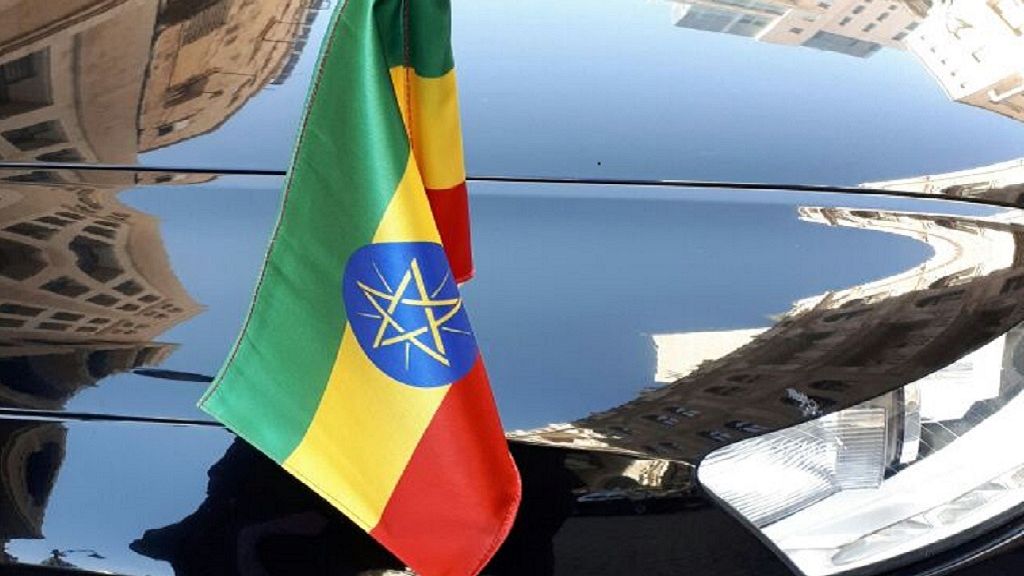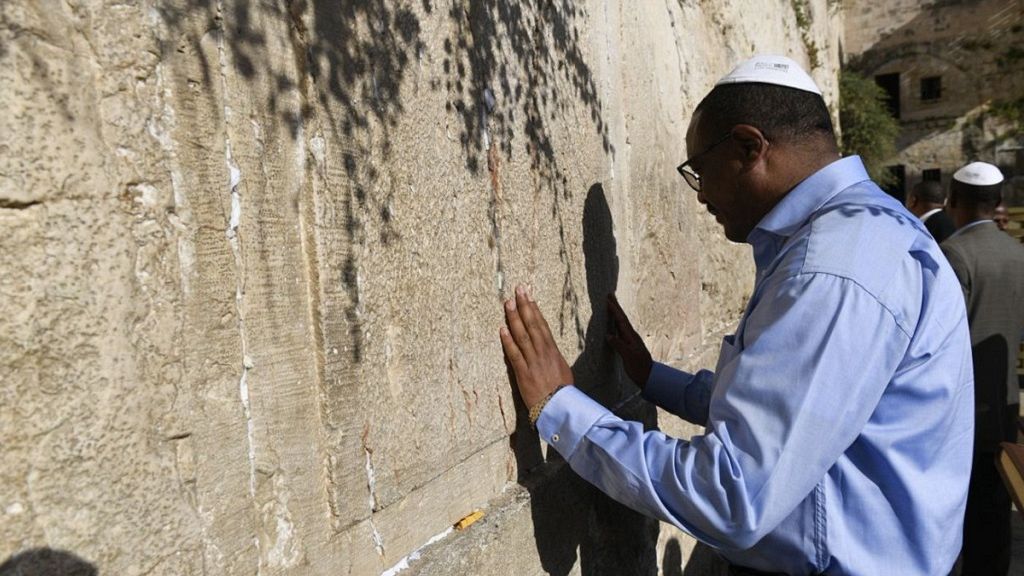 This trip is Desalegn's first to Israel, he is scheduled to meet other Israeli leaders today (June 6) beside the one with his counterpart Netanyahu.
As part of his activities in the country so far, he has met with the Ethiopian community in the country and also held bilateral talks with President Reuvin Rivlin.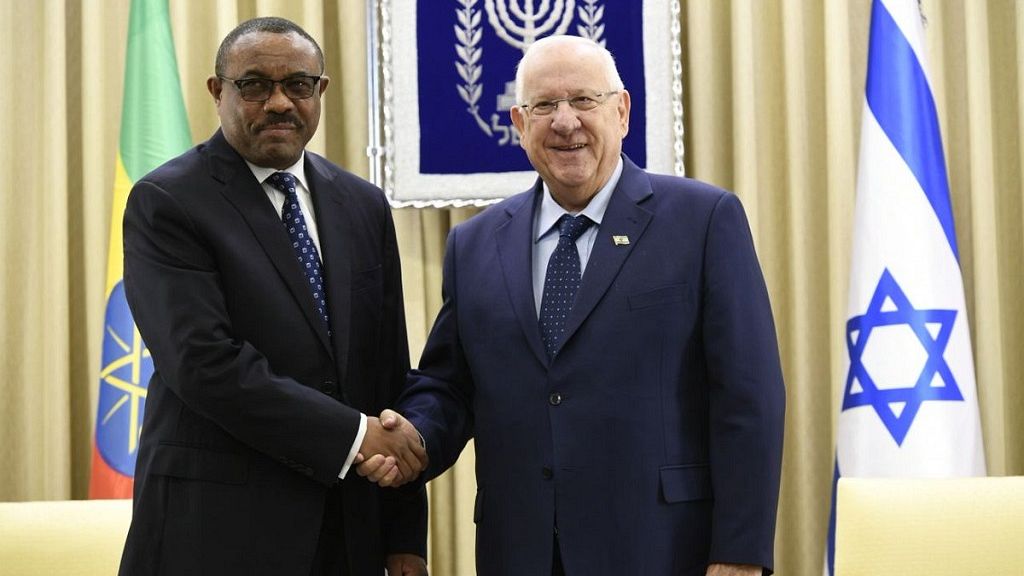 Israeli Prime Minister Benjamin Netanyahu, who on Sunday (June 4) attended the ECOWAS (Economic Community of West African States) conference in Liberia. The Liberia trip was his second to Sub-Saharan Africa in less than a year.
Netanyahu traveled to East Africa – Ethiopia, Kenya, Uganda and Rwanda – in July 2016 during the first visit by a sitting Israeli prime minister to Africa in 29 years.