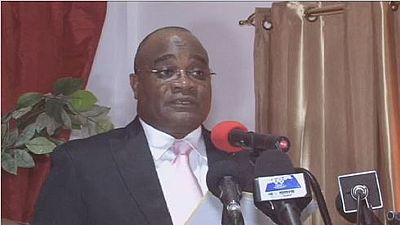 Congolese opposition leader André Okombi Salissa, was formally charged on Monday after his parliamentary immunity was lifted by the National Assembly on 19 January.
Arrested on 10 January at the Massango neighborhood in northern Brazzaville, the March 2016 presidential candidate is charged with allegedly possessing weapons of war and attempting to undermine the internal security of the state.
His supporters have however dismissed the charges which they say are "trumped-up" against Okombi Salissa who was once an ally of President Denis Sassou Nguesso and a member of his government between 1997 and 2012.
Meanwhile on Monday, Me Boucounta Diallo, the Senegalese lawyer representing Okombi Salissa was briefly arrested while pleading the cause of his client.