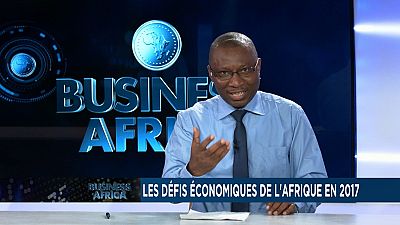 Africa's economic challenges in 2017
It's been a tough ride for most African economies in 2016, with the plunge in commodity prices for oil producing nations in Africa.
Nigeria slipping into recession and losing its position as the biggest economy on the continent.
South Africa escaping credit rating downgrades and with the call for the CFA franc currency to be reviewed because it is outdated among others issues …
But with all these developments, what is then to be expected this year?
Here is a detailed economic outlook for 2017 with Jean David Mihamle and Kenneth Karuri.