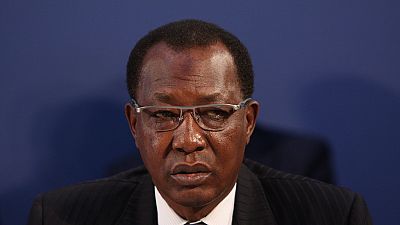 Chadian authorities on Thursday banned opposition rallies planned for Saturday and Sunday, just before President Idriss Deby Itno's inauguration on Monday for his fifth term.
A satement from the country's interior ministry said the rallies were banned on grounds that they would likely disturb public order, destabilize the population and poison national and international public opinion.
Chadian opposition has been challenging president Deby's re-election in April, and had planned to protest against electoral irregularities.
64-year-old Deby has been in power since 1990, and was re-elected in April after he won a first round vote with 61.56% of the vote, ahead of opposition leader Saleh Kebzabo's 12.80%.