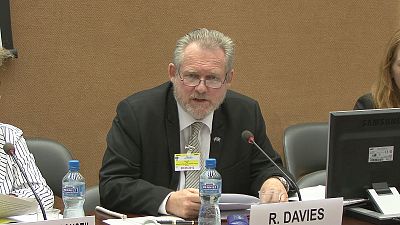 South Africa recorded a bigger-than-expected trade balance in December from the previous month, as trade balance swung more to a 8.22 billion rand ($511 million) surplus from a revised 682 million rand surplus in November, the national revenue agency said on Friday.
Expectations of increased exports by Africa's most industrialised economy as a result of a weaker rand that fell more than 40 percent to the dollar last year had failed to materialise.
Exports were down by 5.1 percent to 88.77 billion rand, while imports slumped by 13.3 percent to 80.55 billion rand on a month-on-month basis, the South African Revenue Service said.
The consensus for the trade balance surplus was 4.85 billion rand.