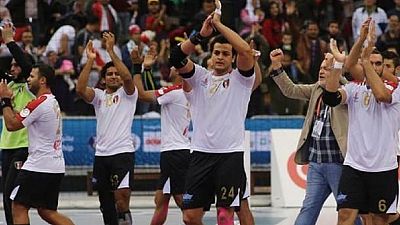 The ongoing senior men's games of the African Handball Confederation (CAHB) in Egypt has seen four teams progress to the semi finals.
These teams are Angola, Tunisia, Algeria and Egypt.
During Tuesday's quarter final matches, Angola beat Morocco by one point in what was a heated game after a tie during half time.
North African team Tunisia played Cameroon sending the West African men home when they beat them 24-20.
Algeria clinched a ticket to the semi finals after overcoming Ivory Coast. The Algerian team won by a 9 point margin.
Host's Egypt played against the Republic of Congo and sent them packing after beating them by a staggering 39-18.
The semi finals will be held on Thursday.