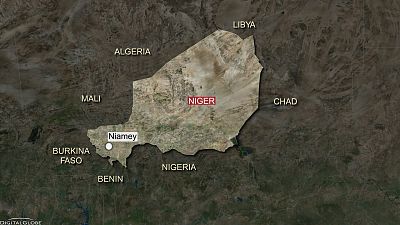 At least six Nigerien soldiers were killed by a land mine explosion in Diffa region in south east Niger, bordering Nigeria.
"An army vehicle hit a mine and there were deaths and injuries but we do not have the exact figures," said El Hadj Daouda Abari, Mayor Kabalewa, where the explosion occurred.
According to Abari, the incident occurred Saturday morning 10 km from Kabalewa on the banks of the River Yobe, which marks the border between Niger and Nigeria.
The soldiers died "on a mission on January 16, 2016 to Kabalewa ," said one of the soldiers who attended the burial of the fallen soldiers.
The Diffa region has witnessed several attacks by Boko Haram militants.