Long serving Arsenal manager, Frenchman Arsene Wenger, has finally been awarded the highest national honour of Liberia at a ceremony held in the capital, Monrovia, on Friday.
Wenger has thus been inducted into the country's Order of Distinction and given the title of Knight Grand Commander of the Humane Order of African Redemption.
His former protégé and current Liberian president George Weah announced the move to honour him this month. The announcement drew criticism over Wenger's direct impact on the country as a whole along side the nature of award conferred on him.
Wenger has a close connection with the continent having managed a number of African players during his time in charge at Arsenal. Incidentally he coached Weah three decades ago in 1988. He signed Weah whiles at French side FC Monaco.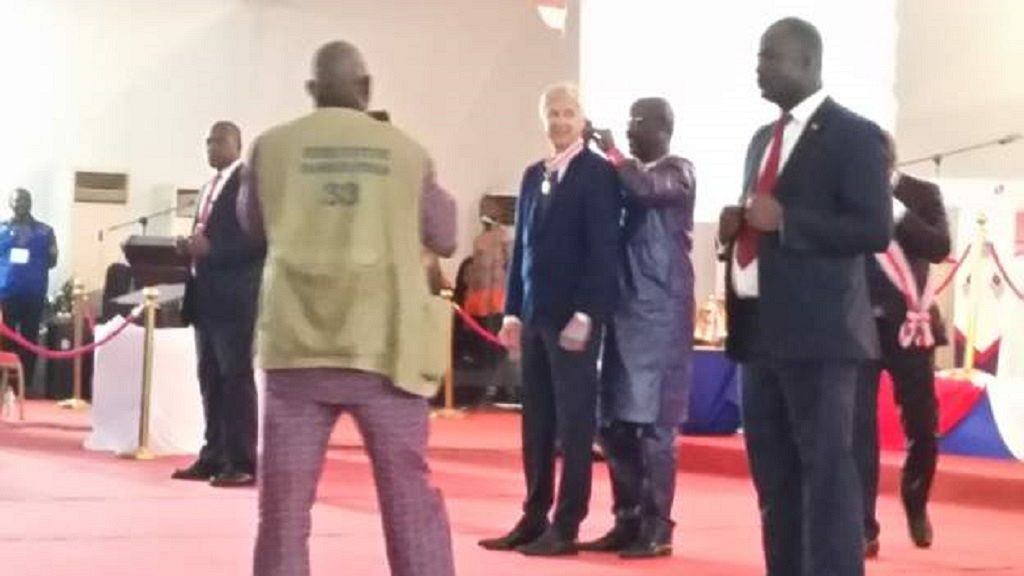 Another former coach of the president who was awarded at the ceremony was current coach of the Togolese national team, Claude Le Roy.
He coached Cameroon in 1988 and recommended that Wenger should sign George Weah, who was playing for Cameroonian side Tonnerre Yaoundé at the time.
Weah went on to play for AC Milan, Paris St Germain and Chelsea. In 1995 he was named World Footballer of the Year and won the Ballon d'Or, still the only African to win either award. He is also the first international sportsman to be elected president of a country.
Liberia's Information Minister Eugene Nagbe in response to criticisms of the award told the BBC the award was not only about Wenger's impact on Weah alone but a way to recognize that the Frenchman had "contributed to sports in Africa and has given many Africans opportunities".