President of the Democratic Republic of Congo (DRC) Joseph Kabila has appeared in public for the first time since his party announced that he will not be standing in upcoming polls.
Kabila met with visiting South African president Cyril Ramaphosa on Friday – two days after news of his "resignation" was reported. Ramaphosa is in DRC on a day's visit.
The presidencies of both countries reported that the leaders discussed bilateral cooperation as well as political and security developments in the region and continent, as well as global issues of mutual concern.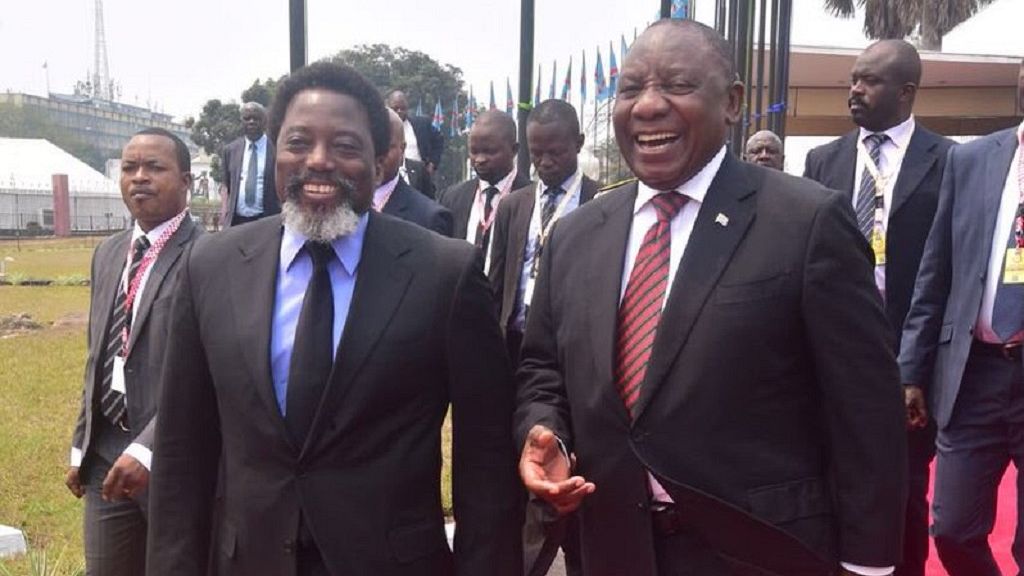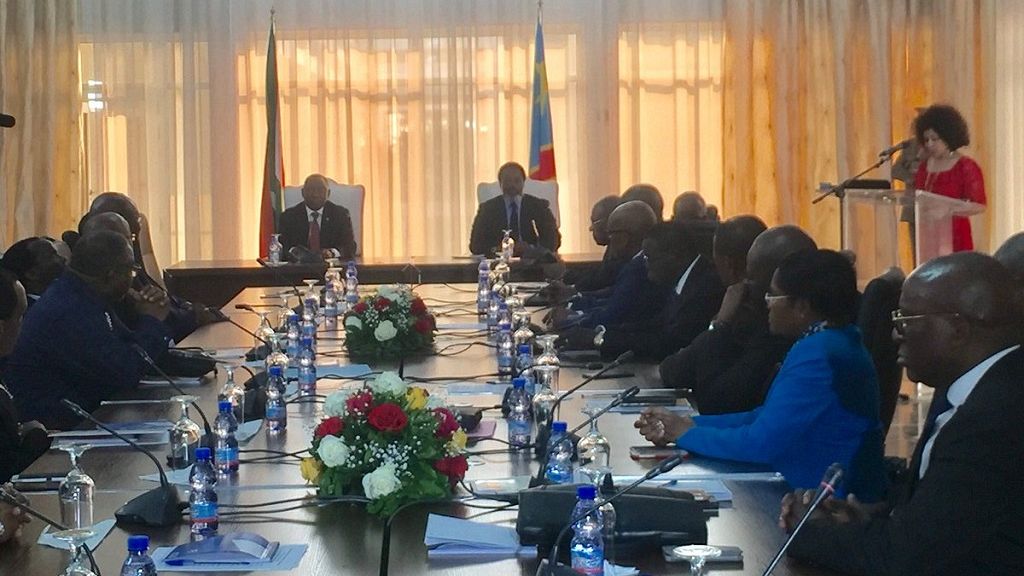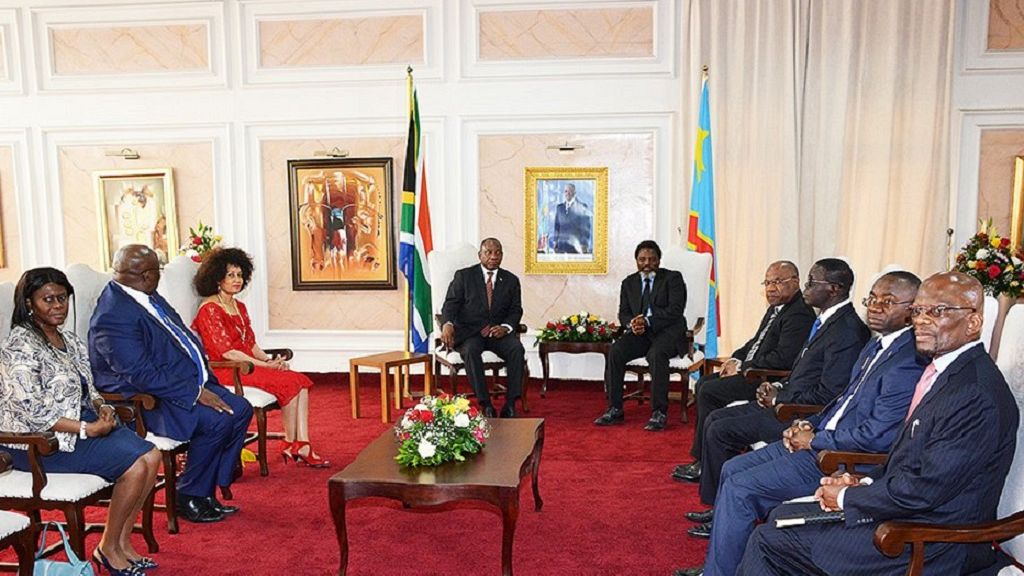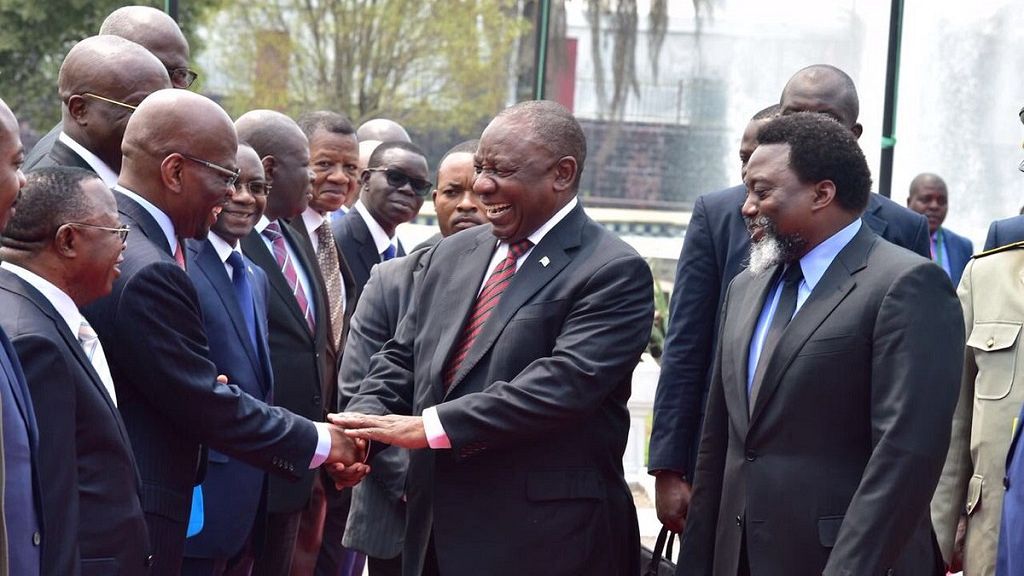 The ruling PPRD on Wednesday formally announced that Kabila will respect the constitution by stepping down after elections in December 2018.
The party picked former interior minister and its leader in parliament Emmanuel Ramazani Shadary as candidate. Kabila's decision has been hailed as a positive step for the country.
All photos courtesy DRC presidency