Democratic of Congo's ruling party on Wednesday named a candidate for long delayed elections due to hold in December this year. Today was the deadline slated by the elections body, CENI, for submission of candidature.
The candidate is in the person of Emmanuel Ramazani Shadary, a former minister of interior. His nomination was confirmed by information minister Lambert Mende.
The 57-year-old parliamentarian and former governor of the Maniema Province is expected to replace Kabila if the ruling party wins the upcoming polls.
The current move indicates that Joseph Kabila, in power since 2001, will be stepping down as president. The constitution barred him from a third term after having served two terms.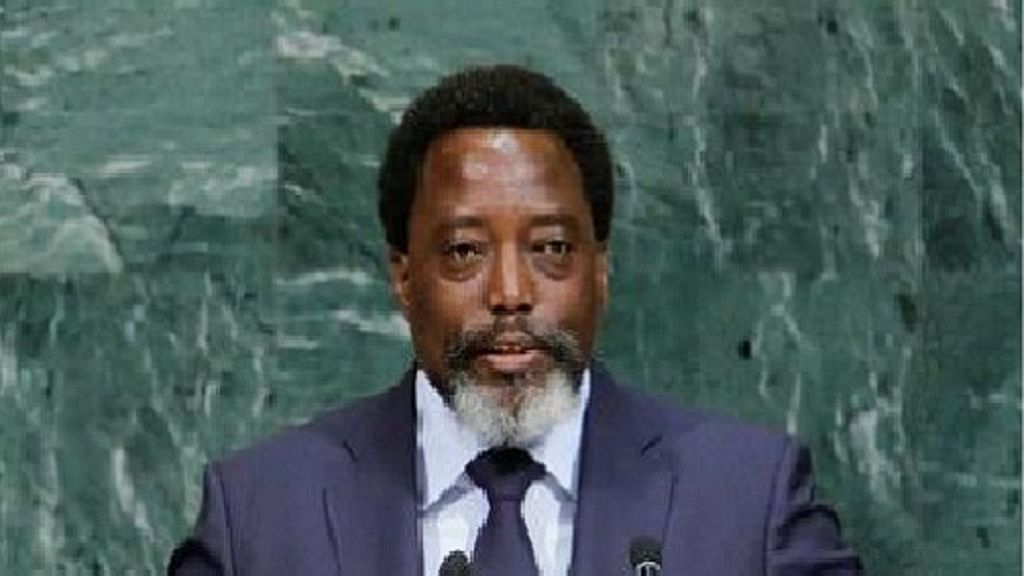 The international community especially the United States have been at their "loudest" in calling for Kabila to exit and allow a newly elected leader to take over the reigns – as stipulated by the constitution.
Kabila's silence kept many watchers on tenterhooks and left the country in a tense state. Meanwhile, in next door Zambia, one of his major opponents remains locked out of the country. Moise Katumbi has failed by air and land to return to the country after about two years of self imposed exile.
The former Katanga province governor is one of leading opponents hoping to file to contest for the presidency. Others include Felix Tshisekedi – son of veteran opposition leader Etienne Tshisekedi. Ex VP Jean Pierre Bemba is in the race as are others.
Kabila, in power since 2001, was barred by term limits from running for re-election but he repeatedly refused to commit publicly to not standing.
Security forces have killed dozens of protesters since Kabila refused to quit power at the end of mandate in December 2016, saying the government was not yet prepared to hold the election to succeed him. Militia violence in the eastern borderlands with Rwanda and Uganda has also risen.
Western powers and Congo's neighbours fear even worse violence across the country if Kabila digs in and runs, with memories still fresh of civil wars around the turn of the century that killed millions, most from hunger and disease.