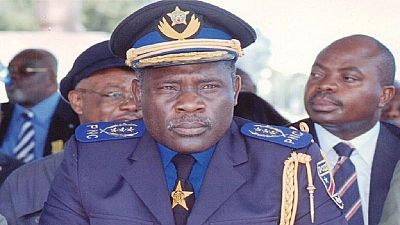 Congo's President Joseph Kabila has appointed a new army chief who is under international sanctions for the violent repression of dissent, raising fears of an imminent crackdown.
State television reported on Sunday that Kabila had appointed General John Numbi to the role of inspector general of the Congolese Armed Forces. Numbi has been placed under sanctions by the United States, European Union and Switzerland for alleged killings of scores of civilians by forces controlled by him over several years.
His promotion was part of a reshuffle in which also saw General Gabriel Amisi, himself under sanctions for abuses and for selling weapons to rebel groups responsible for massacring civilians, was promoted to army deputy chief of staff.