South African president Cyril Ramaphosa opted to fly on the national carrier instead of the presidential jet when he flew to Rwanda for an African Union led trade summit.
The president's personal twitter handle shared photos of Ramaphosa with South Africa Airways (SAA) pilots in the cockpit and with him in a pose with other female staff – presumably air hostesses.
Accompanying the photos was the message: "Today I had the pleasure of flying with our national carrier en route to Kigali, Rwanda for the 10th Extraordinary Summit of Heads of State and Government of the African Union. I wish to thank the men and women at SAA for your hospitality."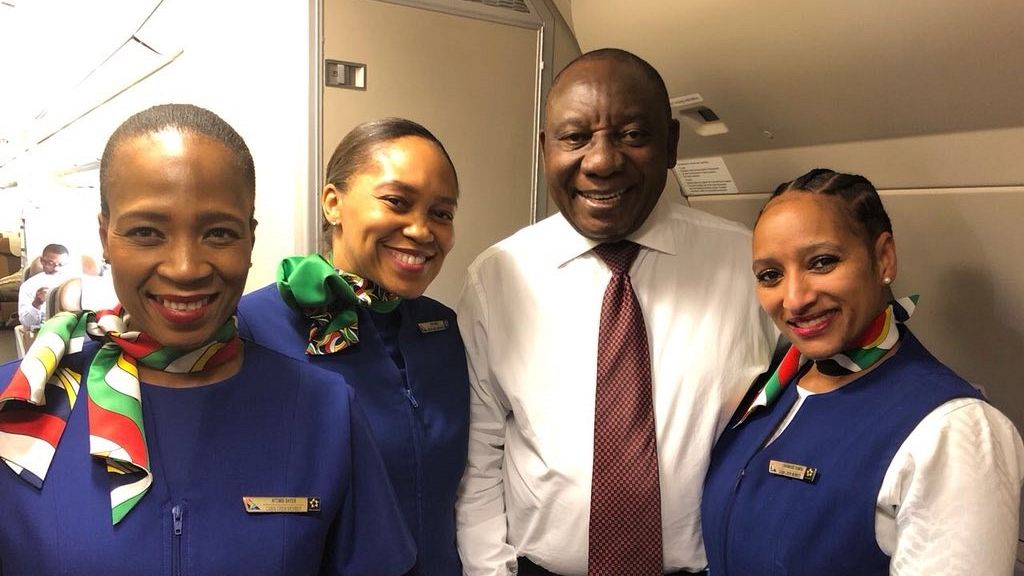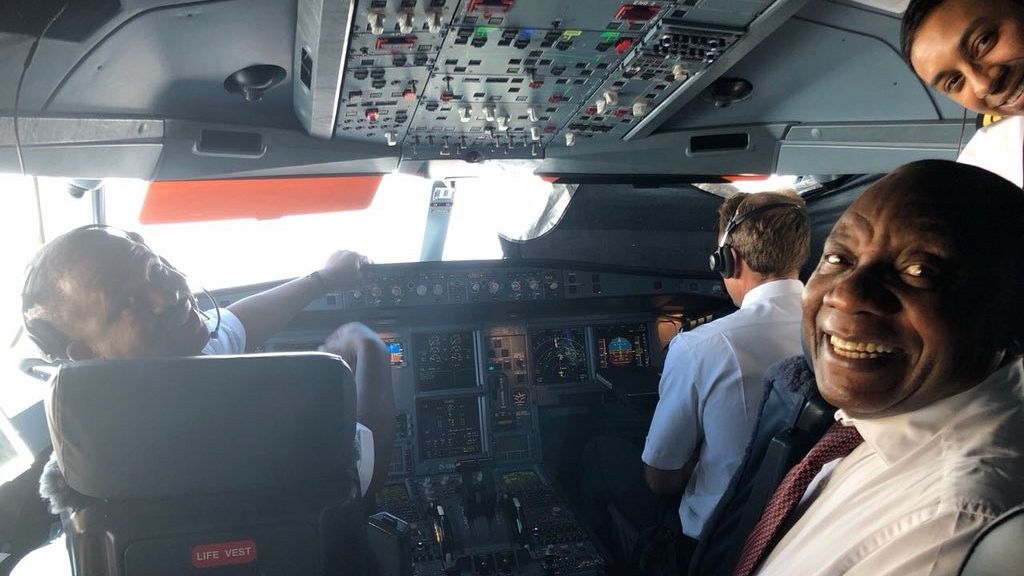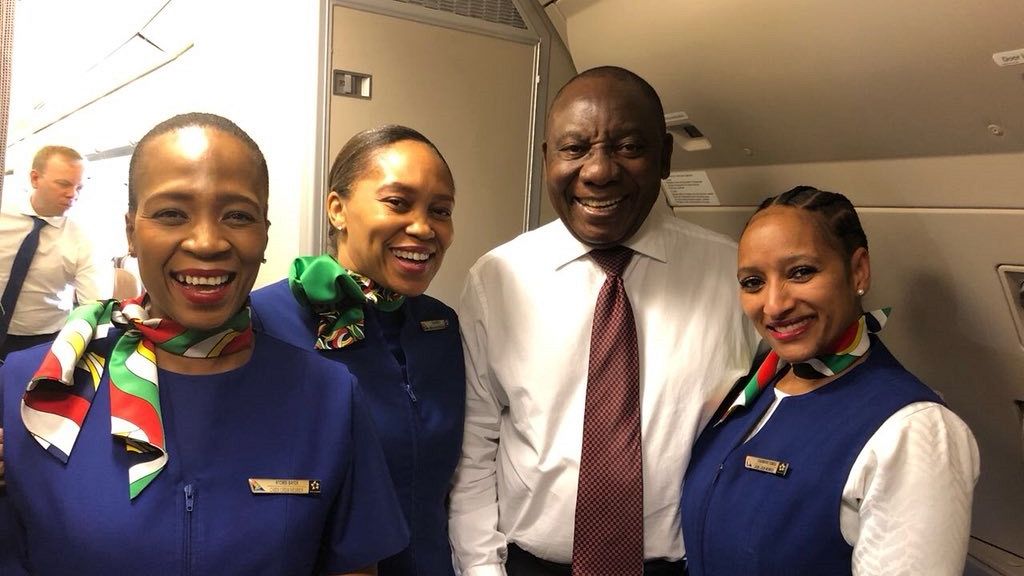 South Africa: Zuma flew on national airline to and from UN general assembly https://t.co/x4mD63fxc8 pic.twitter.com/p0I9ZZyTU6

— africanews (@africanews) September 24, 2016
His immediate predecessor, Jacob Zuma, had done same in September last year. Zuma and one of his wives flew on a commercial SAA flight to the United Nations General Assembly and returned on board the national carrier.
Local news portal, News24 website, quoted a senior staff from SAA as saying that President Jacob Zuma is a humble passenger who does not make a fuss.
President Zuma and Mrs Bongi Zuma aboard flight SA 204. The President returned from a working visit to attend UNGA 71. pic.twitter.com/D5RPfpZf5C

— PresidencyZA (@PresidencyZA) September 23, 2016