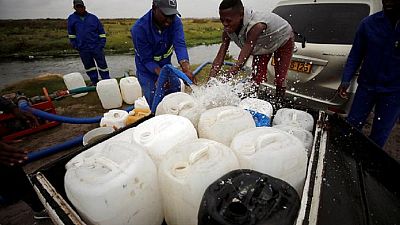 South Africa's drought-stricken city of Cape Town has pushed back its estimate for 'Day Zero' when taps are expected to run dry, to July 9 from June 4 due to a decline in water usage, the city's deputy mayor said on Tuesday.
Deputy Mayor Ian Neilson said that over the past week, the city's water consumption has been lowered to 523 million liters per day as residents reduce usage. In addition, the Groenland farmers association also released water from their private reservoirs into the Steenbras storage dam.
"We anticipate that Day Zero could move back into June again once the Groenland transfer has been completed, unless we are able to meet the 450 MLD (million liters per day) collective water usage target," Neilson said in a statement.