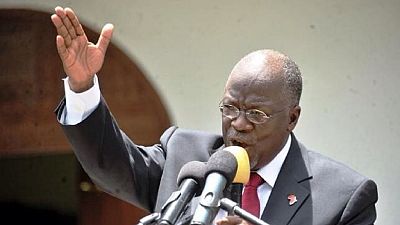 Tanzania's President John Magufuli said on Thursday he had ordered a review of a contract belonging to Petra Diamonds Ltd in Tanzania and asked senior public officials to resign over the outcome of a probe into the sector.
"I have endorsed all the recommendations of the parliamentary probe committees for the review of the Williamson Diamond mine contract," Magufuli said in a television broadcast, referring to a mine that Petra owns.
Magufuli said he had also ordered law enforcement agencies to investigate allegations of under-declared diamond exports.
Reuters