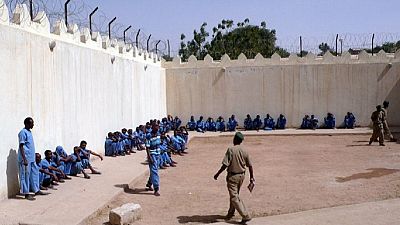 The Indian government has approved the signing of an agreement with Somalia to exchange prisoners of the two nationalities serving sentences.
If signed, Somali prisoners in India will be transferred to Somalia to serve their remaining sentences and vice versa for Indian prisoners, the Indian government said in a statement on Wednesday.
This agreement is part of India's Repatriation of Prisoners Act, 2003 enacted to facilitate the social rehabilitation of prisoners in their native countries.
India has already signed this agreement with Mauritius, Egypt and other Middle Eastern, European and Asian countries.