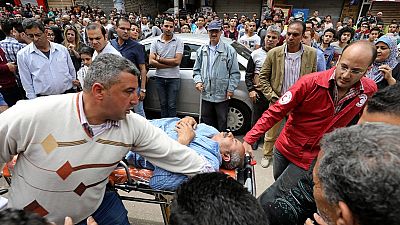 The death toll has risen to at least 11 and 40 injured after a suicide bomber struck in front of a church in Alexandria, Egypt on Sunday, the Health Ministry said.
The blast occurred hours after a bombing rocked a Coptic church in Tanta in Egypt's Nile Delta, killing at least 25 people and injuring 60.
The Interior Ministry says the blast was suicide bombing.
Islamic State has claimed responsibility for the bombing.