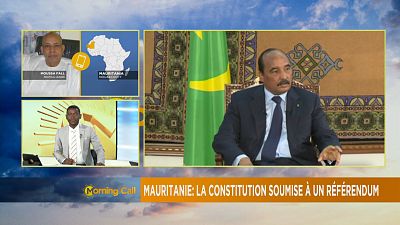 A constitutional referendum is due to be held in Mauritania which could lead to the abolishment of the senate and the change of the national flag.
The proposal to modify the constitution, was approved by lawmakers in the lower house of the west African Islamic republic but rejected by 33 out of 56 senators earlier this month.
Due to this rejection, President Mohamed Ould Abdel Aziz announced the only way out of the impasse is through a referendum.