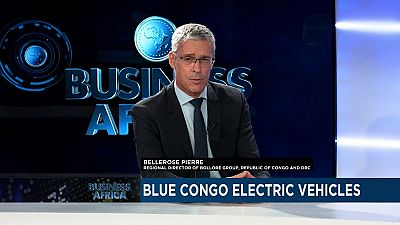 Blue Congo electric vehicles
Bolloré Energy is part of Bolloré Transport & Logistics, a subsidiary of the Bolloré group that has chosen to diversify to ensure the sustainability of its activities.
The company recently invested in an electric vehicle project.These public electric buses are seen on the streets of Pointe Noire, the economic capital of Congo Brazzaville.
Ruth Lago and Ama Kodjo with more.