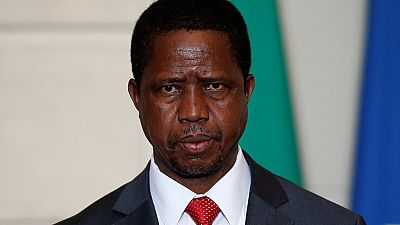 Zambia's opposition leader Hakainde Hichilema has mounted pressure on President elect Edgar Lungu to step down.
Hichilema said the president elect was using state machinery to effect a coup d'état.
The president elect's inauguration has been put on hold pending a constitutional court ruling on the poll results.
Lungu defeated the opposition leader by less than 200,000 votes to secure another presidential term.
Hichilema alleges that Edgar Lungu was preventing the speaker of the National Assembly from acting as president inspite of a mandate to do so.
Agencies