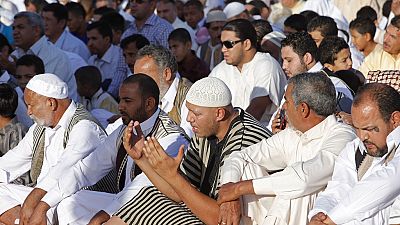 The Ramadan feast in Libya did not unfold as planned due to liquidity crisis.
Once Africa's wealthiest nation, Libya is now torn apart by conflict and political anarchy after the uprising which toppled Muammar Gaddafi.
"This Eid, people are tired. Prices are high, there is no liquidity, may God bless us. We are trying to be optimistic, we are doing the best we can with what we have," one muslim complained.
The value of the Libyan dinar on the black market is about a third of its official rate.
In the same light the cost of living has become high as prices have skyrocketed.
About 1.3 million Libyans are in need of humanitarian assistance according to UN statistics.