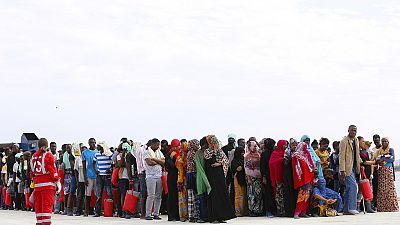 Asylum seekers in Italy swapped their reception centers for the catwalk as they took part in a fashion show in Florence.
The men, who hail from Mali and Gambia, modeled a range of clothing from designer suits, to outlandish hats.
The migrants, aged between 19 and 27, were handpicked from the reception centers by the ITC Ethical Fashion Initiative, which helps to provide assistance to young and talented designers from Africa.
The project was launched with the help of Lai-momo, an Italian association which raises awareness of migration issues.
Since 2014, the group has been running a number of reception centers around Bologna for refugees arriving in Italy.