Mercedes driver Lewis Hamilton won the Abu Dhabi Grand Prix on Sunday, November 25th.
In October, the 33-year-old was crowned the winner of the current F1 season, becoming a five-time world champion – the third man in F1 history to do so. Michael Schumacher currently holds the world record with seven titles.
Last weekend's race also marked the fifth consecutive win for constructor Mercedes at F1's grand finale in the UAE's capital.
Ahead of the race, Hamilton told Euronews what were the main challenges faced at the Yas Marina Circuit.
"We've got the undulations; we've got the long straight and you got a great combination of corners," he said. "The atmosphere and the way that it's built is such a spectacle and the challenges that it gives us technically with the heat – with the endurance of the tires with the lap – sector 1, sector 2, sector 3. It's a real struggle to put them all together."
With the end of the championship, Hamilton thanked Ferrari's Sebastian Vettel – who finished second on Sunday – for being a worthy opponent.
"I know next he's going to come back strong," said Hamilton, "So, I've got to next year make sure I come back with it. But I'm really grateful for the good times."
VETTEL LOOKS BACK AT HIS 2018 PERFORMANCE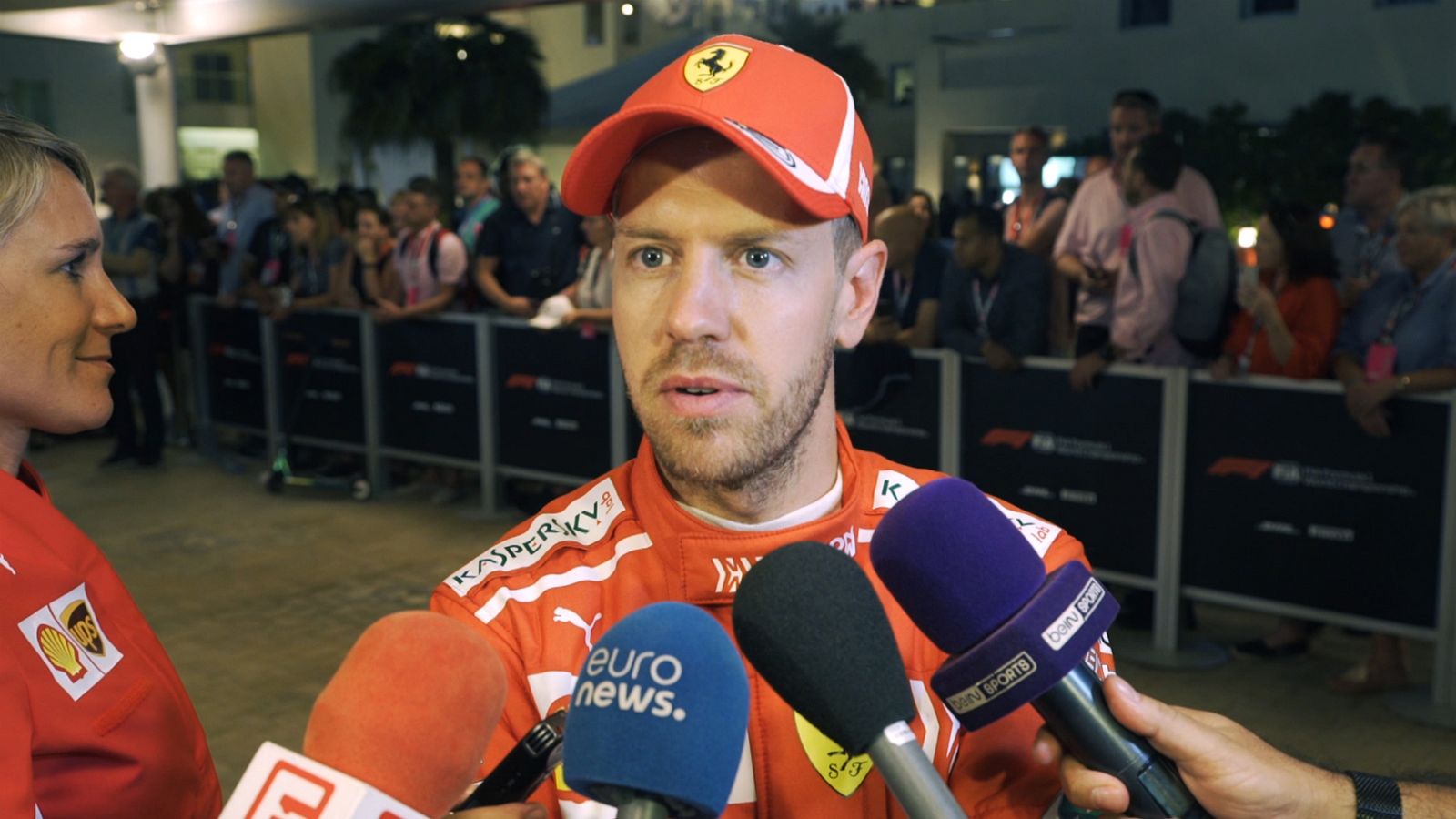 Ferrari driver Sebastian Vettel
Vettel, a four-time F1 World Champion, summed up his performance over the past nine months, hoping to put up a good fight in 2019.
"We've probably had a few downs that were a bit too low," he told Euronews, "But we've had our highs, and overall, we know that we've got to ramp up our game otherwise it will be difficult next year."
Max Verstappen for Red Bull took the third spot on the podium.
COULTHARD: "HAMILTON IS ONE OF THE FEW TO TRANSCEND THE SPORT"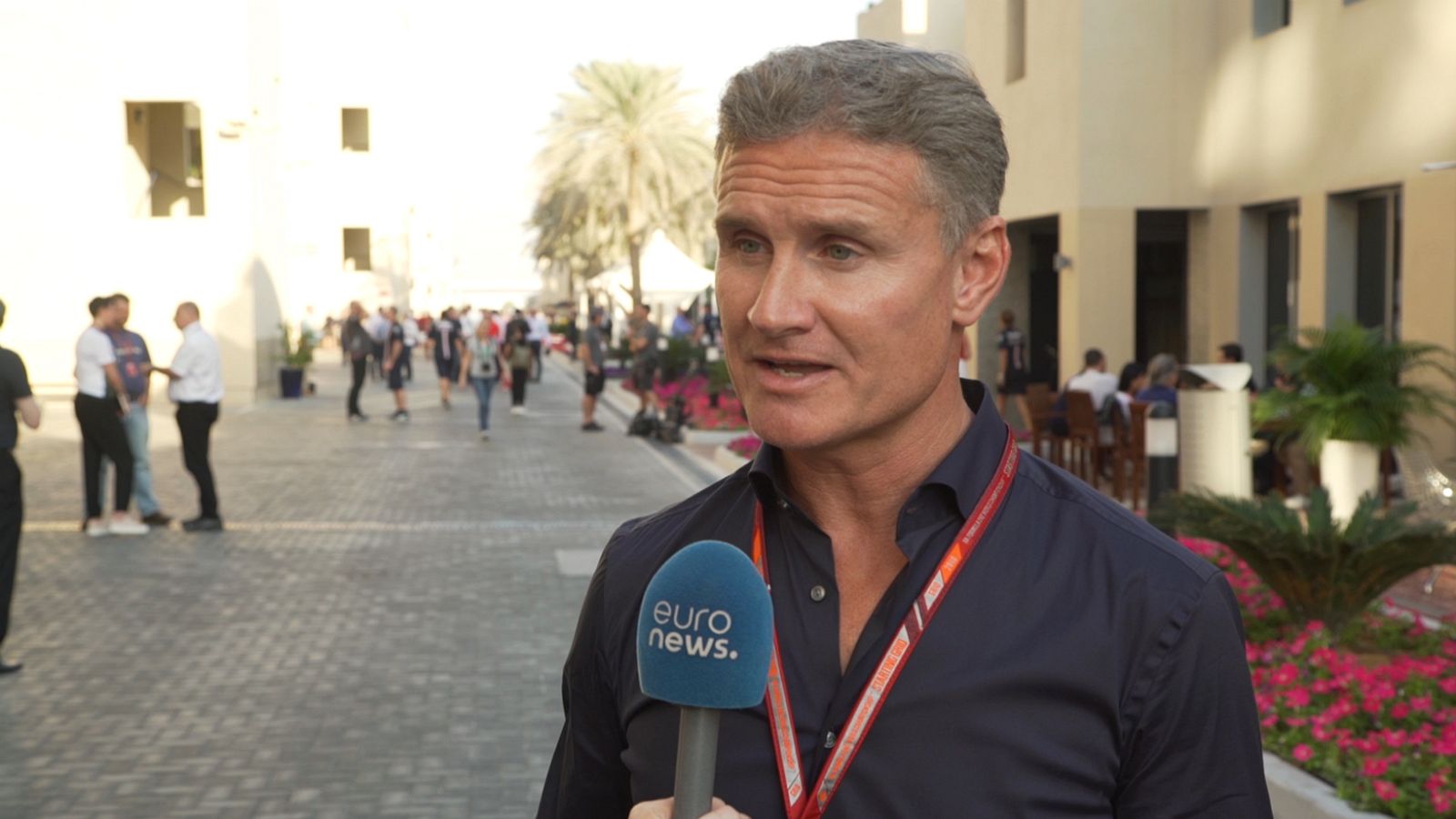 Former F1 champion David Coulthard
Hamilton's talent has long been recognised by fans and experts since he first hit the F1 circuit in 2007. Former F1 champion, and 13 times grand prix winner, David Coulthard told Euronews that Hamilton had already secured his spot in sporting history.
"I don't think if he wins two more titles, and equals Schumacher, that would really change how he is perceived within the sport," Coulthard said. "I think already with five titles and twelve seasons, the way he races, his commitment, on and off track, he's one of the few drivers to transcend the sport."
GOODBYE FOR ALONSO… OR NOT YET?
McLaren's Fernando Alonso finished eleventh. This year's Abu Dhabi Grand Prix was to be his final race, an important closure after nearly two decades at the top.
However, the Spanish driver isn't ruling out a return to the track at some point the future.
"I've been doing all this for all of my life," said Alonso, "So, maybe next year by April or May I'm desperate in the sofa. So, I'll find a way somehow to come back."
KEY CHANGES FOR RED BULL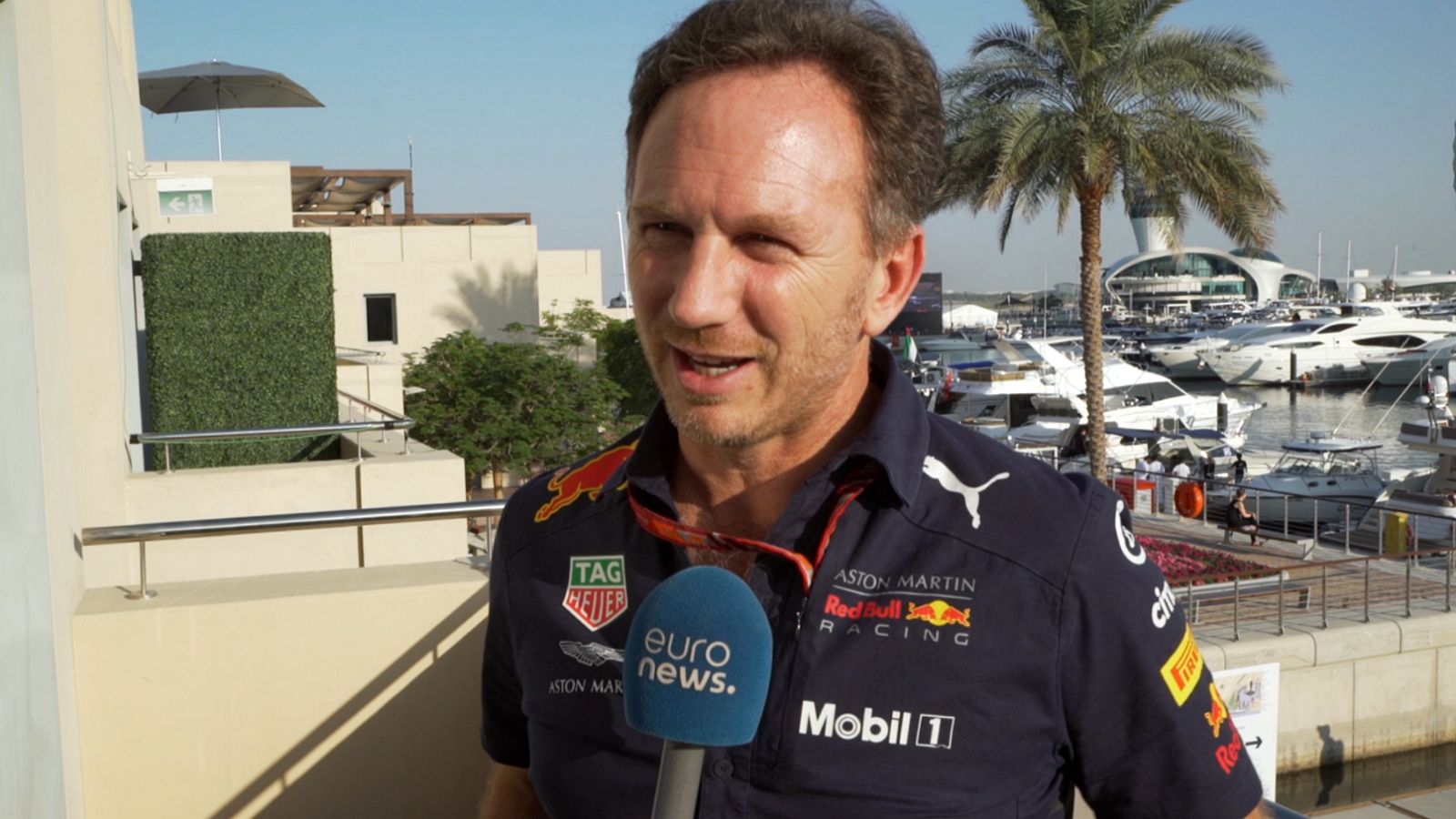 Principal of Red Bull Racing Christian Horner
Daniel Ricciardo, who finished in fourth place, will depart from Red Bull Racing in the upcoming season.
On the ground, the team's principal Christian Horner confirmed that rising star Pierre Gasly would be joining the team from Toro Rosso.
Horner also highlights the financial pressures linked to nurturing new talent and building the most advanced vehicles for them to pilot.
"The costs of research and development for these guys are so incredibly high, that's the most important thing that needs to be contained," Horner told Euronews. "It produces a fantastic show, but it's the 900 people behind the scenes that you don't see, that are where the cost is contained due to the technical regulations."
F1 FANS ON THE RIGHT TRACK IN ABU DHABI
Dressed in monochrome, matching F1's chequered flag, property investor Jorge flew in with a friend from Miami.
View this post on Instagram Abu Dhabi 2018 Formula 1 Grand Prix ?? #abudhabigrandprix #yasmarinacircuit #formula1 #thankyoulord #partnersincrime #ydeaquipadonde

A post shared by Jorge Vargas Arango (@jorge_vargas_re) on Nov 23, 2018 at 1:04am PST
Monaco-dweller Lucien returned to Abu Dhabi race tracks for his fourth time saying the trip was unforgettable.
View this post on Instagram FRIDAY: Race Weekend ????. . . . . #LundGroup #RelaxTime #ChillingTime #AbuDhabiGrandPrix #AbuDhabiGp #AbuDhabiGp2018 #AbuDhabiGrandPrix2018 #YasMarina #LuxuryLifestyle #Entrepreneur #Investissement #BusinessMan #HommeDaffaire #Billionaire #Milliardaire #YoungEntrepreneur #YasMarinaCircuit #Formula1 #F1 #Voyage #VoyageursDuMonde #Luxe #Prestige #Lote #Rkoi.

A post shared by Lucien ??‍♂️ (@lucienndabagera) on Nov 23, 2018 at 12:57pm PST
And Yadira from Cuba says that race day was so "amazing" that she didn't want to blink and miss a moment.
View this post on Instagram #formula1 day 2 #yadirafitnesstar #formula12018 #yas #yasmarinacircuit #abudhabigrandprix2018 #abudhabigrandprix

A post shared by Yadira_Gonzalez (@yadirafitfun) on Nov 24, 2018 at 12:37pm PST