Beninoise music icon Angelique Kidjo made Africa proud on Sunday when she sang the "Blewu" track in front of world leaders who had gathered in the French capital, Paris.
Leaders arrived in Paris for the commemoration ceremony for Armistice Day, 100 years after the end of the First World War at the Arc de Triomphe, in Paris.
The track was originally sang by the late Togolese music diva, Bella Bellow. Spotting a dominant blue long dress with matching headgear, Kidjo's voice pierced the atmosphere with a track that most of the leaders could not understand by which they must have appreciated.
"Today Nov 11th 2018, I sung Bella Bellow's beautiful song "Blewu" to celebrate Peace and the memory of the fallen African soldiers of World War One in front of the leaders of this World under the Arc De Triomphe," she wrote on Facebook with a video of her performance.
Bella Bellow was a Togolese singer, who created an international career and recorded several albums. She died at the age of 28 in a car accident in Togo. She was born Georgette Adjoavi Bellow in Tsévié, Togo, to a Togolese father of Nigerian descent and a Ghanaian-origin mother.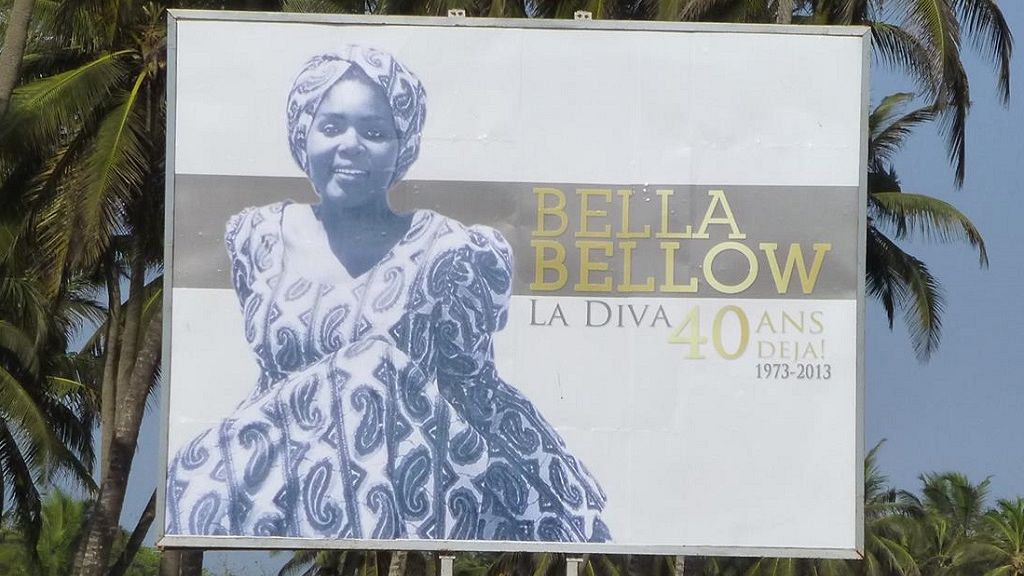 Other musical acts were from French-born Chinese-American cellist Yo-yo Ma and a European youth orchestra with a Russian conductor.
A YouTube audio of the original track
Blewu Lyrics
Blewu wi iih
Blewu wi iih
Blewu wi mianda kpélo
Blewu wi mianda kpelo oh
Blewu
Blewu wi iih
Blewu wi iih
Blewu wi mianda kpélo
Blewu wi mianda kpelo oh
Blewu
Gaga ga akpou magnan na zanlio o
Blewu Blewu kpou magnan na zanlio o
Ladoi sikpli gbi da tata
Blewu
Mahou sikan m'yiri ya gouenan n'yan gonmegna oh
Ikpi siné n'yiri ya kpoué nan nian gonmegna oh
Mina houn'djô
Mito kpera
Mina houn'djô
Mito kpera a a
M'gbenan kôkô miankoi sikpi gbegnon
M'gbenan kôkô miankoi sikpi gbegnon
Blewu wi mianda kpelo ooo
Blewu wi mianda kpelo oo
Blewu