President of Ethiopia's Somali regional state has resigned his position following a security crisis that involved federal forces and regional forces under his command.
Senior officials of the region told the Voice Of America's Somali service that Mohamoud Omar popularly referred to as Abdi Illey was to be replaced by the region's Finance Minister Ahmed Abdi Mohamed.
The resignation of Abdi Illey, widely accused of gross human rights abuses, has also been reported by the Ethiopia Somali News Agency (ESNA), the region's communication outlet.
Bio: New Pres of Ethiopia Somali region Ahmed Abdi Mohamed:
- Born in 1986 in Garbo, Fiq region
- Graduate of Dire Dawa and Bahir Dar universities
- Finance chief, Godey
- Former Mayor of Qabridahare town
- Member of the ruling ESPDP party
- Current regional Minister of Finance pic.twitter.com/q4z5kKQaW8

— Harun Maruf (@HarunMaruf) August 6, 2018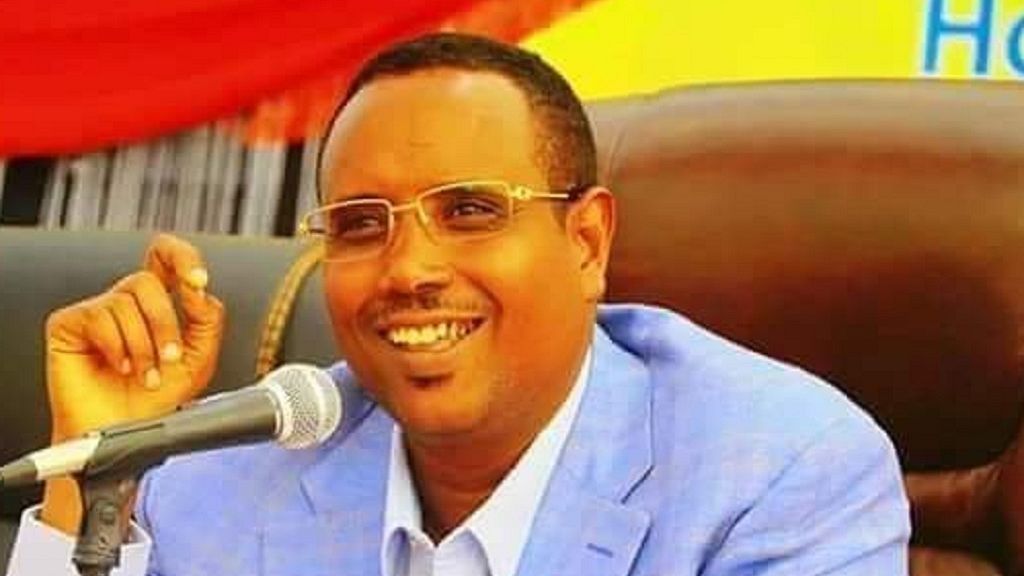 Addis Ababa okays deployment of army
The development comes in the wake of federal government's orders that the national army and police enter the state, particularly in the capital of Jijiga, to restore order and maintain peace.
The Ethiopian Communications Minister, Ahmed Shide is reported to have said Addis Ababa's move to enter the state was on the request of the regional government.
There had been talk constitutionality with respect to federal intervention in affairs of the region. People on social media advanced different arguments on the propriety.
A rebel group in the area, the Ogaden National Liberation Front (ONLF) had earlier called on the government to pursue peaceful transition to avert the further loss of lives.
ONLF blamed the regional paramilitary force, Liyu Police, of perpetrating violence in the state and called for justice. They also bemoaned how the crisis was descending into ethnic mode – between Somalis and Oromos.
Planks of the current armed intervention
Intervention began this afternoon (August 6) after reinforcement army were deployed by military helicopters in and around Babile area as of early this morning.
As part of the negotiation, federal army will now be in charge of restoring law & order in the region.
Members of the regional paramilitary Liyu Police will "restrain" from conducting" any form of operation" while the army's operation is underway.
Current developments follows a weekend of violence, including killings of civilians, looting and displacement. The situation has triggered another massive humanitarian crisis in the region.
The BBC Amharic service reports that non-Somalis in Jijiga were in hiding for fear of reprisal attacks. Quite a number of people have also quit other key cities and towns in the region. Reports indicate that most of them headed to neighbouring Somaliland.