The Croatian football association (HNS CFF) has sent a jersey each of the national team to the dozen Thai boys who were trapped in a cave.
The boys were part of the Wild Boars team that got stuck in a cave for over two weeks. They were rescued thanks to the efforts of British divers and other experts in a highly publicised rescue mission.
Said to be between the ages of eleven and sixteen – the boys and their twenty-five year-old coach were trapped several kilometres inside the flooded complex. Reports indicate that they'd been exploring the caves after a training session before torrential rain blocked their exits.
Their eventual rescue was met with global admiration and celebrations which were tinged with sadness over the loss of a former Thai navy diver who died during the operation – he was re-supplying oxygen levels to the group.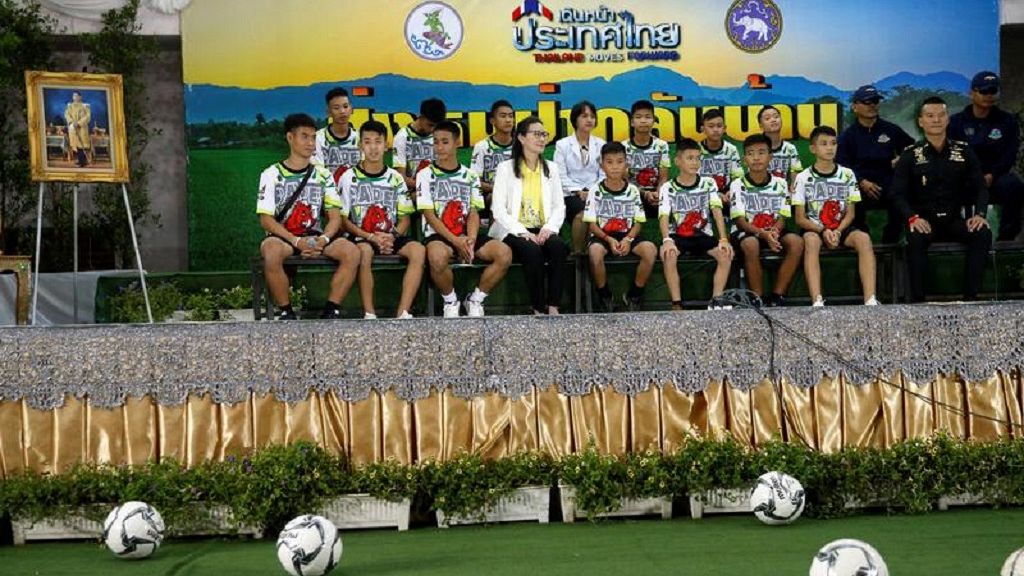 Twelve 'Wild Boars' soccer players and their coach arrive for their news conference in Chiang Rai, Thailand July 18, 2018.
The Croats put up a spirited showing at the World Cup, the best in the country's history when they placed second at the Russia 2018 World Cup in Russia.
Despite losing the final to eventual winners France, the team returned home to a rapturous welcome as fans flooded the streets to celebrate their national heroes.